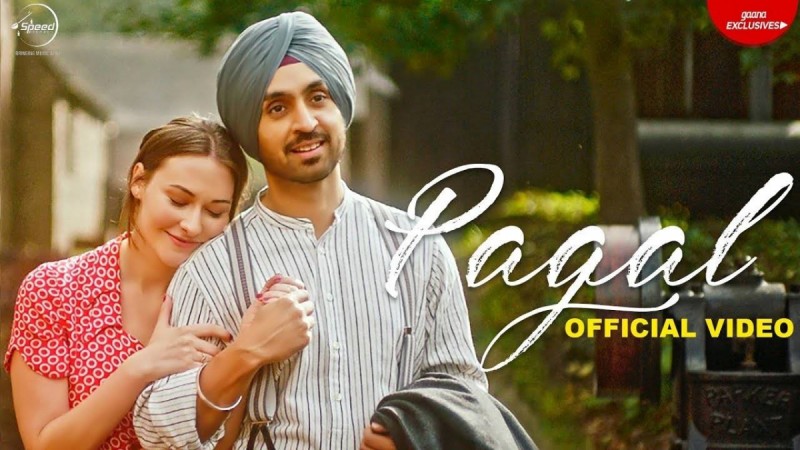 Punjabi sensation Diljit Dosanjh's new song Pagal and Putt Jatt Da, which were released recently on Gaana have raked in million hits within less than a month and become chartbusters.
Putt Jatt Da, written by Ikka, is a song composed by Goldboy and Archie. Pagal is a sad romantic melody encapsulating the journey of two lovers of different ethnicities re-uniting in death whereas Putt Jatt Da is a groovy number showcasing the swanky lifestyle of a Jatt.
Pagal and Putt Jatt Da were hit songs in India's largest music streaming app – Gaana and they were instantly a hit with the music lovers. Both tracks garnered rave reviews within just hours of its release. Fans have also been uploading covers of the tracks to pronounce their fondness for the songs and the heartthrob himself. Click here to download Pagal and Putt Jatt Da
Diljit Dosanjh is known for his singing before he became an actor. He started his singing career with the Punjabi song Ishq Da Uda Adaa in 2000. He has crooned more than 60 songs in Punjabi and Hindi so far and many of them have become hit with the audience. Talking about singing, Diljit Dosanjh stated, "I've always been passionate about singing and it is something that brings me immense joy.
Diljit Dosanjh added, "It also makes for a great medium to engage with my fans. I am extremely elated at the response both the songs have garnered. Five million hits is a big milestone and I hope to continue entertaining my fans with every release. Both the songs cater to a spectrum of audience and I am glad that they've appreciated it."
Talking about the success of his success, Gaana CEO Prashan Agarwal said, "Diljit Dosanjh is a powerhouse of talent and it feels great to have collaborated with him. We at Gaana strongly believe in nurturing and promoting talent and good content and wish Diljit all the very best for his future releases."