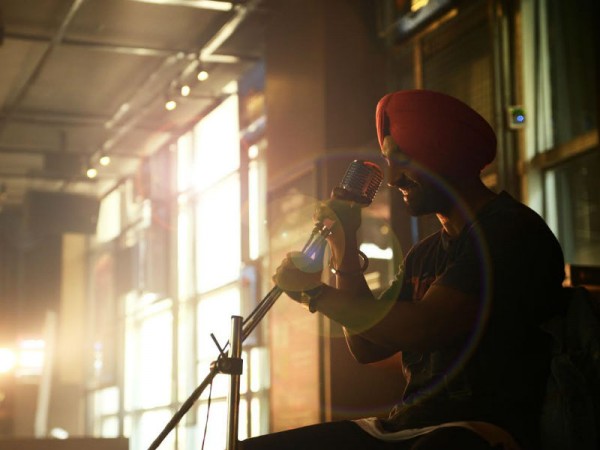 Diljit Dosanjh has tried it all. He has pulled off a light bearded look in most of his movies, the stunning six packs for Sardaarji 2, the quirky cop for Jatt and Juliet 2 and the list could keep going on. But off-late, he has been pulling off an amazing bearded look that we completely dig!
The Punjabi superstar is sporting a well maintained beard and twirling that moustache in most of his videos off-late making us all go, "this Singh is oh-so-stylish." The look will be seen in his new song video titled El Sueno, his first Spanish – Punjabi song – that translates into Dream.
Also Read: Kylie Jenner pregnant: Diljit Dosanjh has the PERFECT reaction to the heartbreaking news
Although the actor has a bearded look for years, Dosanjh has let it grow out well now. For weeks now, the Philauri star has been teasing fans with new photos and videos from his upcoming music video and in the process, flaunting his new look.
If you look at his Instagram account closely, you would witness that it takes lot more than just letting the facial hair grow out. The last we saw the actor sporting a lean beard look was when he posed for the cover of Grazia Magazine. Following which, the actor began growing his beard and maintaining it for the video.
In one of his Instagram posts, the actor revealed that he took up the grooming of his beard seriously. With the help of a grooming brand and beard oil, this Urban Pendu managed to pull off one of his hottest looks of all time.
If you are looking for some inspiration for the soon to come No-Shave November, let this Sardaarji help you. Take a look:
El Sueno releases on Diwali. Dosanjh dropped the teaser recently.