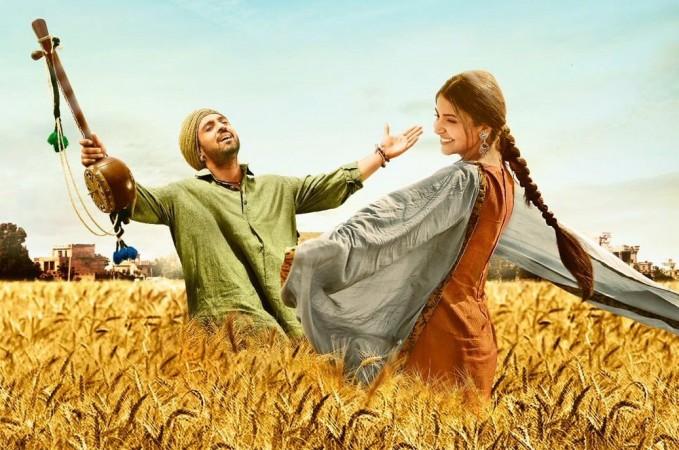 New details about Phillauri have been revealed by actor Diljit Dosanjh. Talking to his fans an hour after releasing Dum Dum song's reprised version, he informed fans that his role is unlike his earlier portrayed characters.
The lovable Punjabi actor has played a variety of roles in the past which have predominantly outlined around a fun-loving and innocent character (as seen in Hindi movie Udta Punjab and his Punjabi hit movies Jatt and Juliet series and Ambarsariya). However, in Phillauri, Dosanjh reveals that he plays the bad guy.
Also Read: Why Diljit Dosanjh didn't accompany Anushka Sharma on The Kapil Sharma Show [PHOTOS + VIDEO]
Talking to his fans on Facebook Live, Dosanjh said, "Please don't be shocked, but I want to clarify that I do not don a positive role in the movie. Yes, I play a negative character in Phillauri. I do take a turn towards the positive side, but overall, my role has a negative shade. I am not a good person in the movie. The promos and songs might portray that I am a romantic character, but I am revealing it live on Facebook that I am the bad character in the movie."
Apart from his character's details, Dosanjh sang his newly released song, the reprised version of Dum Dum. The song released on YouTube reminds of Ikk Kudi's reprised version that was released last year.
Discussing his future in Bollywood, Dosanjh says that he is in talks with film-makers and is reading three to four scripts at the moment. Clearing the air on the third sequel of his hit Punjabi film series, Jatt and Juliet, the actor said that the sequel is not in making. However, he opened about his dream project.
"Jatt and Juliet 3 is not in making. However, I am going to start working on a surprise Punjabi movie project. When the filming begins, I shall share more details. However, I can tell you now that I always wanted to work on the subject and it is my dream project," he said.
Following Phillauri, the actor will be seen playing a Punjabi superhero in Punjabi movie Super Singh. It is produced by Ekta Kapoor. When fans asked him if there is a dance song in Phillauri, the actor revealed that, not in Phillauri, but his Super Singh releasing in June features a Punjabi bhangra track.
Phillauri stars Anushka Sharma, Diljit Dosanjh and Suraj Sharma in lead roles and releases on March 24.