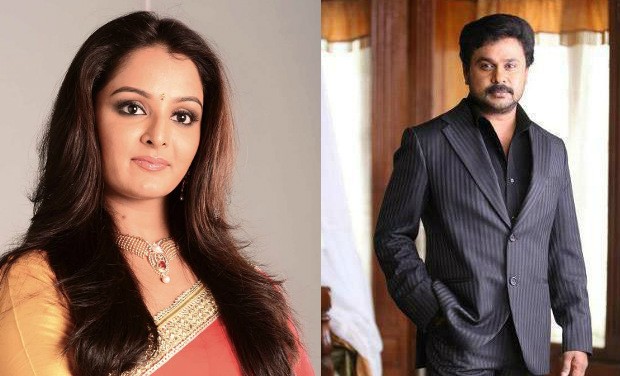 Curtains are finally coming down for the much talked about Dileep-Manju Warrier divorce as both the actors had appeared before Ernankulam family court on Thursday to formalise their separation.
Both Dileep-Manju were earlier called to the court on 27 January but was later postponed to 29 January because of strike in the state. The couple appeared at the court on Thursday morning for the final counselling session where the actors gave their final decision to divorce. All that now stands between them is the official verdict, which will be given out on Saturday, 31 January.
It was on 24 July last year that the celebrity couple, who after 16 years of marriage decided to call off their marriage. They had appeared in the family court in Kochi and filed a joint divorce petition. Since the legal formalities demanded counselling for six months, the couple had to wait for this period, which has now almost reached the end.
Just before entering the car, Dileep told the media that they will continue to be good friends.
"After all she is the mother of our daughter," said Dileep.
Manju maintained her silence and her face looked sad and grim. Their only daughter Meenakshi is currently residing with Dileep
Manju was at the peak of her career when she got married to Dileep in 1998. She began her acting career in 1995 and was noticed for her films like "Sallapam", "Summer in Bethlehem, "Kannezhuthi Pottum Thottu", "Ee Puzhayum Kadannu", "Aaram Thampuran", "Krishnagudiyil Oru Pranaykalathu" and "Thooval Kottaram" among others.
In this short span of four years, she managed to win a National Film Award-Special Jury Award for her performance in "Kannezhuthi Pottum Thottu", Kerala State Award for the film "Ee Puzhayum Kadannu" and two Filmfare awards. Post their marriage, she stopped acting in films and focused only on her family life.
Last year, she returned to the films and her first release "How Old Are You" has been a smashing hit and is now awaiting release of Sathyan Anthikkad directorial along with Mohanlal. She had also signed "Rani Padmini' with Aashiq Abu and another project with Joshiy.
Meanwhile, Dileep is continuing his success run and has nearly 15 movies on list.