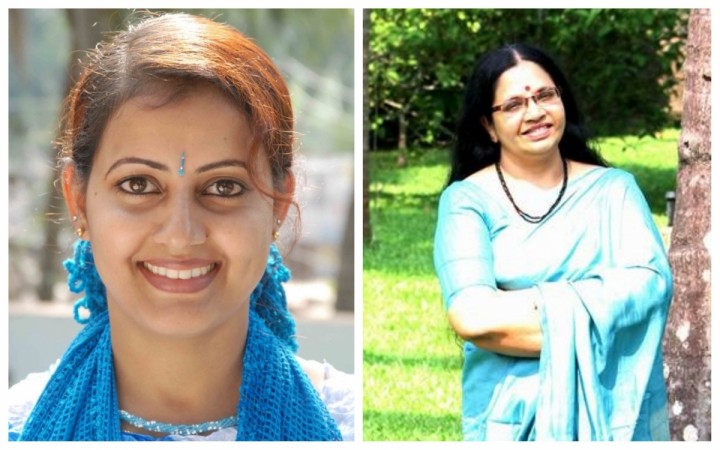 A day after Malayalam serial and film actress Anitha Nair's video abusing a popular news reader went viral on social media, renowned dubbing artiste and actress Bhagyalakshmi has responded with another video message to her colleague. The Kerala State Film Award winner has requested Anitha not to misunderstand her and consider it to be an advice from a sister.
Read more: Anitha Nair tells 'biased' Asianet News anchor to 'go die in a hole'
"Many told me not to post this, but I have decided to say this. Anitha, please consider it as a sister's reply, and I request you not to abuse me for this. Please," Bhagyalakshmi wrote while sharing the video.
"In the video, Anitha is heard criticising Asianet News anchor Vinu. But is this the way you criticise a person? You might have released the video as you like Dileep. But don't you think you must criticise others by using a better language? I have seen an old video of yours abusing Lakshmi Nair, who doesn't react at all. You have to read the comments below the video. Some may be supporting you, but a majority of the people are actually seen attacking you for the language you have used. I personally believe that language is very important when we accuse others.

Vinu is doing a job given to him by the management of the channel, so they must be blamed. Also, I admit that Vinu often crosses the line, but how could you drag his wife by saying that she will elope with someone else? When many are struggling to fight for the safety of women in society, you being a woman is proving this as your culture. I feel disappointed to see the comments under your video. If you had criticised Vinu using a better language, we all would have supported you. I request you to take care of the your language in future. Now, please don't abuse me for this advise," Bhagyalakshmi responded.
In Anitha's video message, the actress had openly abused the news reader for sensationalising the arrest of her co-star Dileep for his alleged involvement in the abduction case of the actress that has now become the only topic of discussion on news channels and other media outlets. According to her, a few channels are targeting the Janapriyanayakan even before the court verdict in the case.
Also read: No bail for Dileep; actor sent back to Aluva sub-jail
"That actress, who got assaulted, has never mentioned Dileepettan's name, then why are you so bothered as if he raped someone in your family. Go and spend some quality time with your family, else your wife might elope with someone else soon. Do you have the guts to speak about Dileepettan in front of people in a crowd? You even twisted the statements of Dileepettan. Why don't you just die in a hole? People are hating you every moment," Anitha says in her video message.
Several netizens have also raised their voice against Anitha's foul language.
"Well said chechi! I don't understand why we have to release such a video whilst the investigation is going on?This is not helping either the sister or our brother ....in addition, as per your advise, why use such a language and drag his innocent wife into this meddle? I guess chechi, she is seeking publicity....that's what I can think of! Thank you for voicing out....," actress Ranjini Sasha responded.