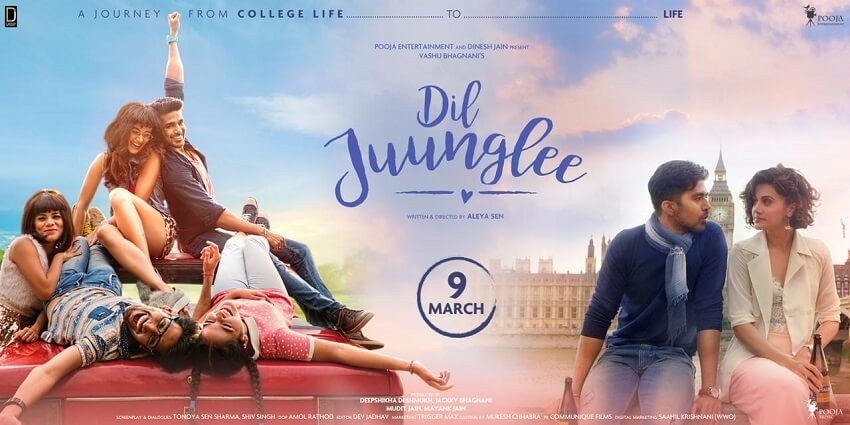 Bollywood actors Taapsee Pannu and Saqib Saleem have come together for the first time in a movie, titled Dil Juunglee. Critics are impressed with the lead actors' chemistry in the film, but are disappointed with the storyline.
Directed by debutante Aliya Sen Sharma, Dil Juunglee is a rom-com which will make you laugh, cry and fall in love at the same time. Audience has given positive word of mouth after its first show.
The hype around this film was really low, thus, the occupancy is not quite impressive. The opening day's box office collection will surely be affected by fewer foot-halls. And unfortunately, the movie is clashing with three other films -- Hate Story 4, 3 Storeys and Baa Baaa Black Sheep.
Taapsee and Saqib's pairing has been quite appreciated by the critics. Talking about the fresh pair, director Aliya Sen told International Business Times India why she chose these two actors for her debut movie.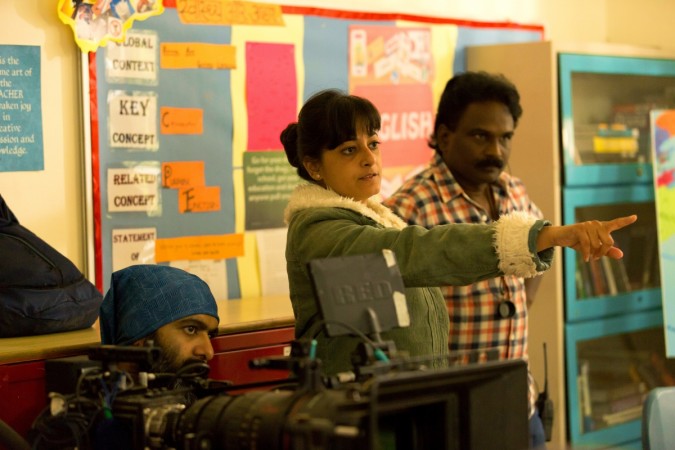 "I did a music video called Tum Ho Toh with the duo. Tapsee and Saqib's bond was so magical, they had a natural chemistry," she recalled while explaining that it was their chemistry and bonding that prompted Aleya to get them on board.
The movie's music has also garnered appreciation. Guru Randhawa's track Nachle Na became viral before the film's release itself. In a month, the song crossed 23 million views on YouTube. Also, the romantic tracks in Dil Juunglee are beautiful.
Critics and celebs have given their verdicts here:
Bollywood critics' review:
Sweta Kaushal of Hindustan Times said: "Dil Junglee is an age-old story, told with a hundred stereotypes, none of which helps it. It is only Taapsee's charming presence and Saqib's earthiness that keep us entertained. Taapsee looks authentic in both the avatars that she dons in the film. Saqib, too, provides ample support with his realistic portrayal of a middle-class Delhi boy. In fact, almost all the actors — Saqib's mom, his friend, Taapsee's friend and his fiancée — make the film lively."
Saibal Chatterjee of NDTV said: "Everything about Dil Juunglee is a bit on the wild side, completely arbitrary and illogical. The screenplay does not, for instance, care to explain why Koroli would want to spend as much time as she does with her ex-flame when her life has moved well and truly away from Sumeet's orbit."
Urmimala Banerjee of Bollywood Life said: "Dil Juunglee lacks the intensity, which could make it rise above the mundane. The actors are in good form but that is about it. If you want to kill time and see some gorgeous visuals of London, the film should suffice."
Reshu Manglik of India TV said: "Majority of credits for making Dil Juunglee a ride worthwhile goes to its heartwarming music. With Dil Juunglee, Guru Randhawa is back with another chartbusting track Nachle Na. I'm sure this dance number will dominate most of the parties, especially in North India."
Mumbai Mirror said: "Set in a contemporary milieu, Dil Juunglee is sure to win your hearts with its youthful and wild energy. Featuring Taapsee Pannu in a brand new and quirky avatar and the charming Saqib Saleem in lead roles, the film promises unadulterated fun and masti with its Juunglee gang. It is all about love, bromance and dosti."
Bollywood celebs' review:
Till now, the celebs seemed to have not watched the film, as there have been no special screening. But they have sent their best wishes to the team of Dil Juunglee.