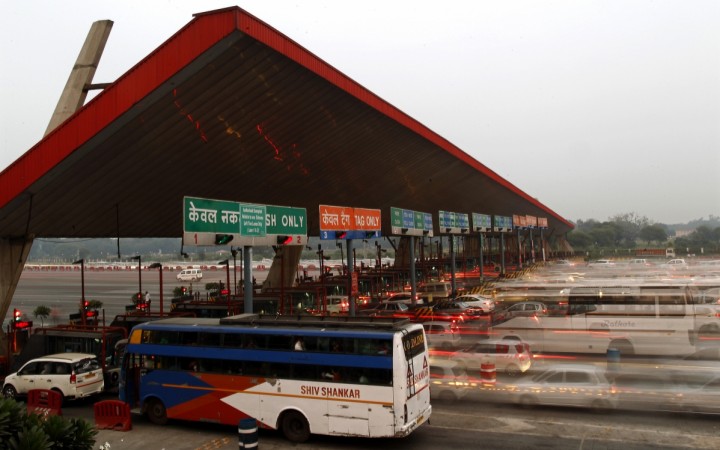 Going digital is the agenda of the Narendra Modi government. And in a latest, the government has launched a mobile application through which highway users can buy FASTags (radio frequency identification RFID cards). The cards will be delivered to the buyers' address within 24 hours of purchase, the Economic Times reported on Friday.
This move is aimed to reduce congestion at toll gates on national highways. The government has also ordered to make toll lanes on highways RFID-enabled by October 31, and also directed that one lane at toll gates should be exclusively be reserved for FASTags starting September 1.
At present, the country has only seven lakh vehicles with active toll tags. Indian Highways Management Company Ltd (IHMC), a tie-up between the National Highway Authority of India (NHAI) and the National Payments Corporation of India (NPCI), developed the toll tags until now, which were available only at toll plazas and in some bank counters.
User's credit card will be linked to the FASTag account. The users will be able to recharge their RFID cards with the newly-launched mobile app.
With the GST rolled out from the midnight of July 1, the government has abolished most of the border check posts as there won't be any collection of octroi. Now, the government is working on unclogging toll gates to speed up highway transportation.
Electric toll collection is the most effective way as work gets done faster. Earlier courts have ordered the removal of toll gates citing high traffic congestion leading to revenue.
"Toll tags bought from the mobile application would be delivered within 24 hours. Users can also buy them from NHAI and bank websites and Common Services Centre (CSC) near toll plazas. The users will be able to recharge their toll cars on the newly-launched mobile app," an NHAI official told ET.