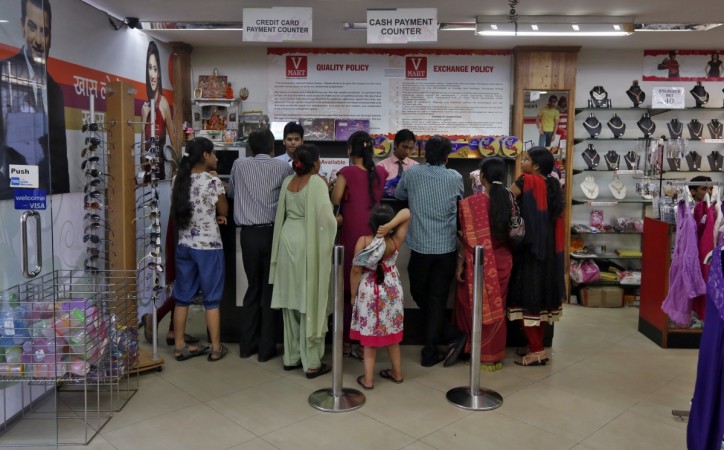 Indians were pioneers of the "missed call" concept, wherein a mobile phone user would dial a number, but cut the call before the person at the other end responds to it. The purpose was to give a reminder without entailing any cost. No wonder, many telecom service providers saw the ARPU or average revenue per user remaining at unbelievably low levels. Something similar seems to be happening with digital economy, as Indians are nudged to adopt cashless mode of transactions.
Read: Demonetisation riches: World's fastest-growing economy likely to land $15 billion windfall
A report by financial services company Motilal Oswal Securities Ltd. (MOSL) says that though the volume of electronic transactions has gone up sharply since demonetisation, the growth is not commensurate in terms of value.
"The number of consumer electronic transactions has increased from ~250m in October 2016 to ~400m in December. However, average MoM growth over past two months was 7.3 percent, not much different from +6.7 percent in November-December 2015 and +6.2 percent in November-December 2014," MOSL says in its note.
Similar trends at PoS terminals
At point of sale (PoS) terminals, the usage of debit and credit cards has shot up, but the ticket size (value per transaction) is down significantly, though in overall terms, there is an impressive jump.
"Total transaction value at POS increased from INR333b (Rs 33,300 crore) in October-16 to INR352b (Rs 35,200 crore) in November and further to INR442b (Rs 44,200 crore) in December.
"Nevertheless, it is also important to note that the ticket size of transactions at POS machines fell from above Rs 2,000 in October-16 to about Rs 1,700 over past two months. The average ticket size, thus, is the lowest since late 2004 (after necessary adjustments)," MOSL says.
Hidden message
It's actually not hidden, if one were to apply logic.
"With the currency in circulation falling from INR18t (Rs 18 lakh crore) to almost INR9t (Rs 9,00,000 crore), marginally higher growth in electronic transactions confirms a considerable dent in consumer demand over past two months," MOSL says.
Way forward
"One of the reasons for limited growth in REP could be the structural challenges to increase penetration of digital channels. If so, going forward, the pace of digitalisation of consumer transactions will depend on the pace at which these structural challenges are addressed. This, along with the pace of re-monetisation, will determine the speed at which consumer demand is normalised," MOSL adds.