Popular digital currency Bitcoin, valued at a mere 6 cents in 2010, has surpassed the $5,000 value mark. But, within 10 minutes of reaching the record high, it has dipped back to $4,867.19.
Though for a few minutes of stratospheric highs, Bitcoin's surge in value has been remarkable, especially this year. The popular cryptocurrency reportedly gained massive 400% growth in value terms thanks to increased interest from major financial institutions over crypto currencies backed by blockchain technologies to facilitate secure transactions.
Barclays, Credit Suisse, Canadian Imperial Bank of Commerce, HSBC, MUFG and State Street have joined UBS, BNY Mellon, Deutsche Bank, Santander, NEX and blockchain startup Clearmatics in a project to create a "utility settlement coin". The currency was originally started by UBS, RT News reported.
Another reason for the meteoric rise in Bitcoin value is that the cryptocurrency was able to survive its split with Bitcoin Cash, an alternative version used by some investors in the digital market.
However, market analysts are still apprehensive on the Bitcoin's future, with it facing similar splits in coming months. They fear that the sudden surge in value might lead to a meltdown like the dotcom bubble.
There are some people who are optimistic about the Bitcoin's future. Bank of America Merrill Lynch's commodity and derivatives strategist Francisco Blanch is bullish on the Bitcoin.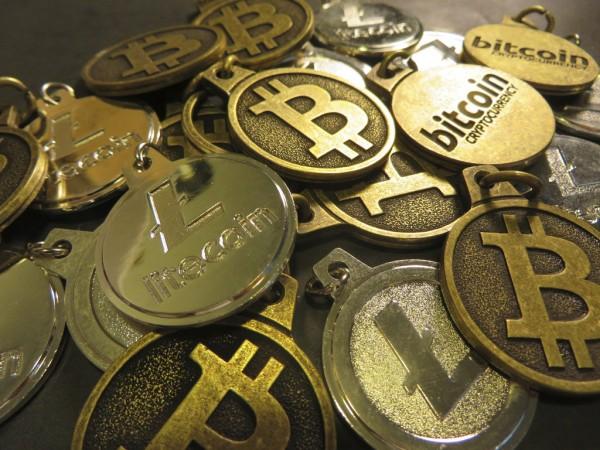 Earlier this year, Blanch compared the Bitcoin's growing popularity to physical currency development in the past. Early human civilisation mined and treasured salt, even using it for trade; later, man turned to gold/silver coins, and as the world could not sustain commodity and high-value metal-based currency, it had to finally settle for paper-based money.
Now, Bitcoin has the potential to become the new reserve currency, provided it meets three criteria— safety, liquidity and return.
Right now, the return value and daily transactions per day (liquidity) of the Bitcoin has been very encouraging. Since 2012, daily trading volumes for Bitcoin have grown five times to $2 billion a day. Furthermore, the market capitalisation of all cryptocurrencies has leaped from around $20 billion at the start of this year to around $90 billion, CNBC reported.
But, safety is still a concern. After an increasing number of cyber hacking and ransomware attacks, Bitcoin traders fear big-time losses if iron-clad security infrastructure is not in place to facilitate secure transactions.
Blanch added that the lack of a centralised decision-making process or authority, creates risks such as currency splits leading to the Bitcoin losing value.
Read more: Bitcoin today vs 2021: The cryptocurrency's value may soar to $100,000 from $3,000 in 4 years
Follow us @IBTimesIN_Tech on Twitter for latest news on Bitcoin and related crytocurrency topics.