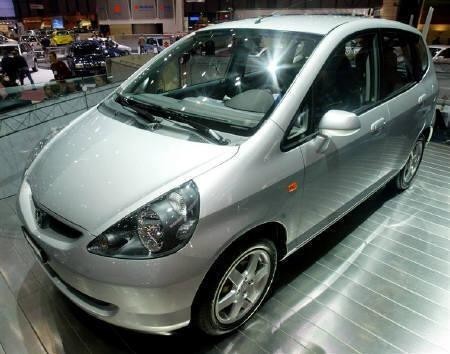 Honda Cars India Ltd is all set to launch diesel variants of its City and Jazz models in India, to meet the wide demand for diesel-powered vehicles in the country.
It is reported that the new Jazz will come in both petrol and diesel engine variants. It was already launched in Japan and the starting price is JPY 1.26 million, which is approximately ₹8.35 lakh. The new Jazz is expected to be priced even lower in India.
The new City sedan is expected to be launched in Japan by the end of the year and is likely to come to India in early 2014. Rushlane reported that it will have a new look and come in two engines - 1.5-litre i-VTEC and 1.5-litre i-DTEC.
"We are planning to create a new segment, we call it crossover utility vehicle. Also our most preferred car City will be launched in diesel variant it would hit Indian roads in 2014. It will be launched in Japan in November and will come to India in 2014," Car Trade quoted Jnaneswar Sen, Senior Vice-President Marketing & Sales, Honda Cars India Ltd, as saying. "The Jazz will also be launched in new look."
Sen added that the company is planning to reintroduce the hybrid version of Civic in India but is seeking support from the government.
"We were first to launch hybrid version of Civic but it is very costly. We have learned a lot from Indian market. The consumers want a hybrid version but not very costly, though hybrid cars are more fuel efficient and environment-friendly. We can go for a hybrid car but we need support, the government should offer some sops. It is a costly technology rather costly affair," he told Car Trade.
Honda Cars India reported a sales growth of 88 percent during September 2013 by selling 10,354 units as against 5,508 units sold during the corresponding month in 2012. The company sold 59,617 units and posted a cumulative growth of 68 percent in the April-September 2013 period as against 35,440 units sold during the same period last year.