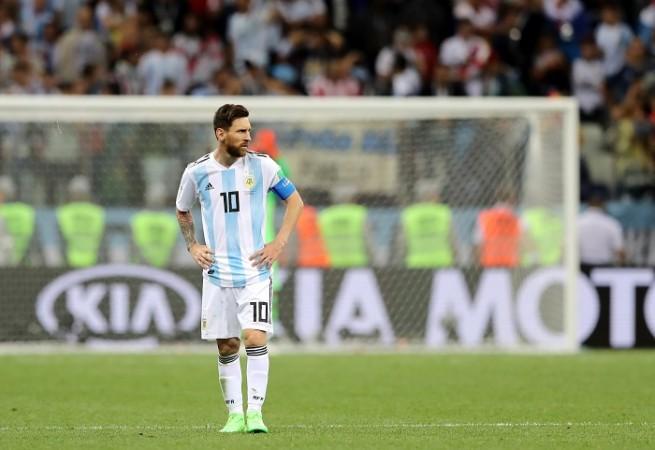 A young football fan from Kerala has gone missing after Argentina miserably lost its Group match against Croatia on Thursday night.
The 30-year-old man from the central Travancore region of football crazy Kerala left a note at his home in which he said he's grief-stricken over the defeat of Lionel Messi and the team. Dinu Alex hails from Arumanoor in Kottayam district of Kerala. His note said he's leaving home.
The police and the fire and rescue team have launched a search operation for Dinu, has been missing since the match got over past-midnight.
As a possible suicide angle emerged, the rescue force launched a search in the swollen Meenachil river. Malayalam channel Manorama reported that Dinu wrote a suicide note before disappearing.
The local media also reported that the police dog squad was roped in for the searches. Further updates about the youth's whereabouts were not available until early evening on Friday.
(More details awaited)