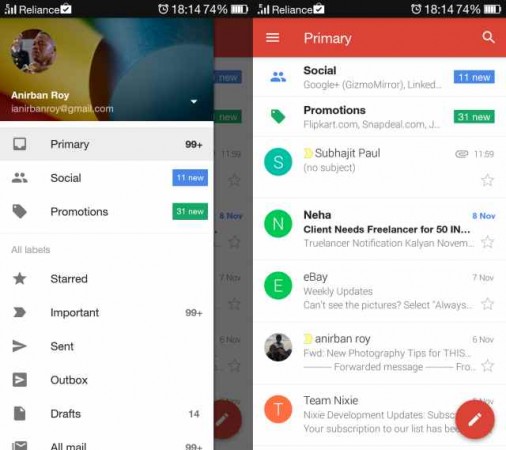 There is a brand new problem at hand for Gmail users. It seems they are facing a bug in the 'auto-complete' feature that is said to be sending out e-mails to wrong contacts. So, if you have just received a mail from a friend that doesn't really make sense, it was probably sent by accident, due to the bug.
Basically, the 'auto-complete' feature was designed to highlight frequently emailed contacts in the 'To' field. However, because of the bug, it now seems to be prioritising contacts that are not frequently used or mailed to.
According to a Business Insider report, Fred Wilson, a New York City venture capitalist, was the first to highlight the problem. Wilson understood it after he received emails that were not meant for him. He was followed by several others complaining on Twitter on the same issue.
"This Gmail email address autocomplete bug is killing me. Is Google's new social strategy to have me email people I don't remember," one user wrote, while another said: "Gmail address autocomplete is totally whacked out. I keep emailing the wrong Amanda when I want to email my assistant! How to fix?!"
It seems the bug isn't affecting all users, but there's a lot more to it before declaring it an isolated problem. And that's based on Twitter response Google has been getting over the bug. Google has since acknowledged the problem on its official Twitter account.
"We're aware of an issue with Gmail and auto-complete and are currently investigating. Apologies for any inconvenience," Google writes. Users are currently advised to double check their contacts before they send a mail to anyone.
Stay tuned for more updates!