Virat Kohli and Rohit Sharma's respective tons against New Zealand in Kanpur turned out to be match-winning knocks for India in the third ODI. As a result, India won the series 2-1, helping Kohli's men continue their dominance on world cricket in limited overs format.
Kohli and Rohit played exceptionally well. They enjoyed a wonderful partnership of 230 runs for the second wicket, where they played shots all around the ground, and the New Zealand bowlers looked helpless.
Despite their brilliant batting skills, which both these players possess, they have always been criticised for their lack of understanding while running between the wickets.
A run-out is just around the corner when these two players are in the middle and they have been involved in six-run outs (ODIs only), with the last one being against Australia last month.
In the third ODI as well, there were times, where there was some confusion in the middle, but New Zealand could not take advantage and break that partnership. Rohit, after scoring 147 runs from 138 balls, spoke during the mid-innings break, and took a sly dig at Kohli about their running between the wickets, but maintained that he loves to bat with his captain.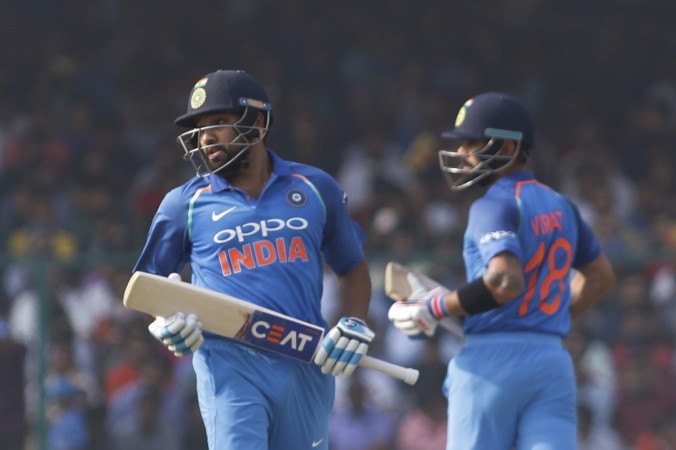 "We always enjoy batting with each other. We've had good partnerships the last 3-4 years. When you have someone like him at the other end, it makes my job easier. Lucky that we didn't run each other out," Rohit said.
With Virat and Rohit both being aware of their running between the wickets while batting together, there is a serious need for them to work on this aspect as India will take on New Zealand in the T20 series, which starts on Wednesday.
It is not only about the upcoming series, but also for the near future as Kohli and Rohit are priceless wickets for India. They cannot afford to give their wickets easily in any format of the game, as it could put their team in a bad position.