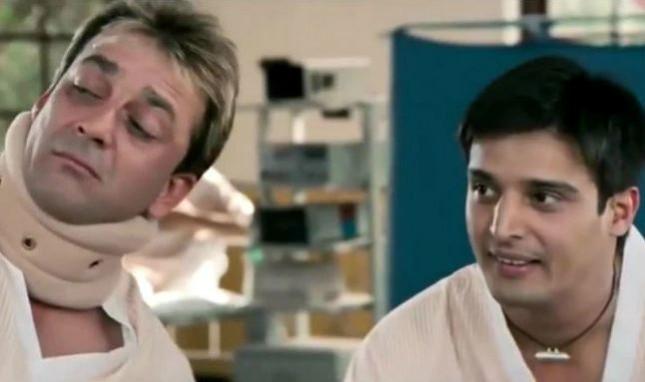 One of the most iconic scenes in Munna Bhai MBBS is the one that showed Jimmy Sheirgil's character slapping Sanjay Dutt. But did you know Jimmy was extremely reluctant to slap Sanjay?
Jimmy recently revealed that he had refused to slap Sanjay for the scene, and he remained adamant even after director Rajkumar Hirani tried to make him convinced.
"I did not get out of my van on the day we were supposed to shoot the scene. After a lot of convincing, Raju moved out as I was not still not ready to give in. Later, Arshad Warsi, who played Circuit, came in the van and asked me to get over with the scene. But I wasn't ready. 'I can't get it out of my head. This is something I am not going to do', I told him," Jimmy told India Today.
Ultimately, Sanjay himself had to come to Jimmy, and only then, the actor agreed to pull off the scene.
"Finally, Sanjay sir entered into my van and said something very important which made me change my mind. He told me that this was the turning point of my character in the film, and by not slapping him, I wasn't doing justice to my performance and character. He added, 'Please let's do it and get over with it.' Since it came down to the turning point in the story, I had to finally give in," Jimmy said.
Jimmy was apparently uncomfortable with the scene because Sanjay is a big star, and he was still quite new in the industry then. Nonetheless, Jimmy got huge recognition for his performance in Munna Bhai MBBS along with Sanjay