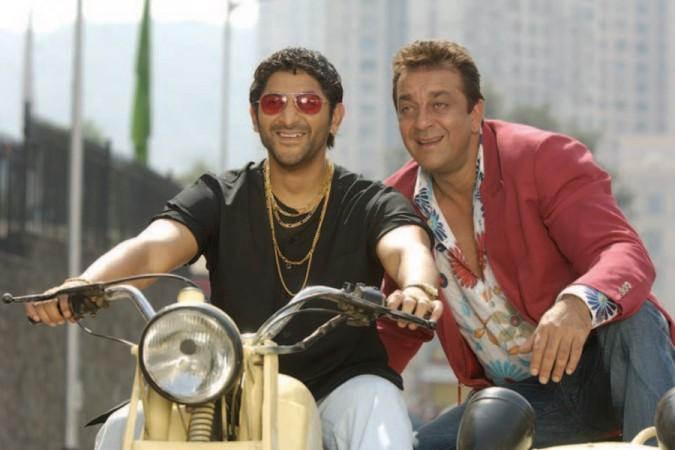 Filmmaker Rajkumar Hirani has confirmed that the third sequel of the hit Munna Bhai franchise is in the making.
In 2003, Hirani introduced Sanjay Dutt as Munna bhai and Arshad Warsi as his sidekick Circuit in Munna Bhai M.B.B.S. The movie was widely appreciated by the audience for its interesting storyline and quirky dialogues. Later, Hirani went on to make a sequel Lage Raho Munna Bhai in 2006.
After the success of the two instalments, the PK director had announced the third instalment, which was tentatively titled Munna Bhai Chale America. A teaser was also released in 2010, which showed Munna Bhai and Circuit trying to talk in English in America.
The movie, however, was never made.
But now, Hirani, who is currently gearing up for Sanju, a biopic on the life of Sanjay Dutt, has confirmed that Munna Bhai 3 is definitely on the cards. The movie is currently in scripting phase.
"We wanted to do the third Munna Bhai film and even wrote a lot of it, but we were not able to match the script with the first two. Now, I have found something, though we still have to write it," Hirani was quoted as saying by Outlook.
Munna Bhai M.B.B.S. and Lage Raho Munna Bhai have been well received by the audience. Talking about the success of the franchise, Hirani said, "We were all new and naive at the time. While we were filming Munna Bhai MBBS, we didn't think we were doing some kind of mainstream cinema. I only knew that I was doing a different kind of cinema. More than its commercial success, it fetched us a lot of love and affection from people. I was happy that my family and friends saw it. That joy itself was enough. Never in my life had I thought of anything like this."
Earlier, Sanjay Dutt, who was sceptical about Munna Bhai 3, had said that after Hirani completes shooting for his biopic, he will start working on it. Arshad, who was last seen in Irada, had earlier revealed that he read the script of the film and said that the comic element will be more than the previous two parts. He also revealed that he and Sanjay will be seen playing their own ages in the film.