Bad light might have played an important role in helping Sri Lanka earn a draw in the first Test match against India at Eden Gardens in Kolkata on Monday, November 20. However, some India cricket fans on social media also pointed fingers at captain Virat Kohli, who only declared after scoring his 18th Test ton, which did not allow much time for the Indian bowlers to bundle out the visitors.
India declared their innings for 352/8, setting a target of 231 runs for Sri Lanka to win on Day 5, with a session and few overs left for stumps. The home team's bowlers were pumped up as they managed to trouble the Sri Lankan batsmen every now and then, sending them back to the pavilion at regular intervals.
They were struggling at 14/3 and India bowlers piled up more pressure with some great bowling. Sri Lanka lost wickets rapidly. Light gradually began to fade and the islanders were also complaining about it.
After the dismissal of Dilruwan Perera, who was clean bowled, questions about bad light bagged even greater significance. Few balls later, the umpires had a check at the light metre, and that was the end of the Test match with umpires asking both teams to walk off.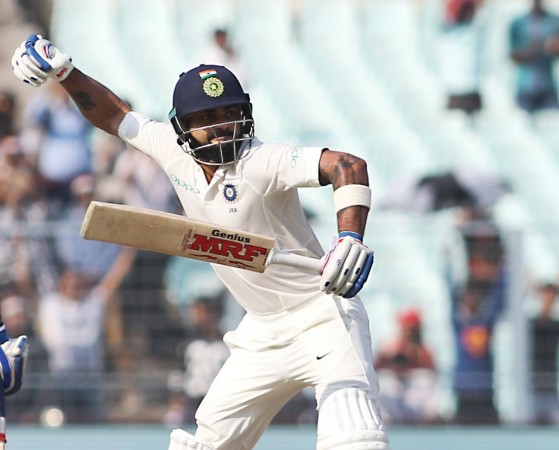 With India bowlers enjoying a great spell, lack of time and bad light came to Sri Lanka's rescue. Had India bowlers got another half hour to bowl, anything was possible. Hence, people on Twitter raised questions about the timing of the declaration.
Had Kohli declared earlier, would things have changed? Former India player, Aakash Chopra has backed Kohli's decision of declaration, saying it was timed nicely.
"A word on declaration. A lot of people would argue that Indian should have declared earlier and that could have led to a Test win, but hindsight is perfect vision. I think India timed it quite nicely. There was no scope of declaring 45-50 minutes earlier because that would have meant another 15 overs for SL to bat with 45-50 runs fewer to score. Things would have changed. Dynamics would have changed," Chopra said on "EspnCricinfo".