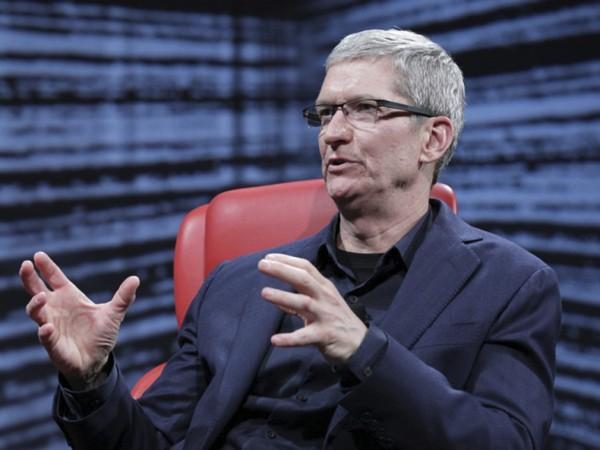 Apple's self-driving car project has long been a subject of spicy gossip, but it all ends now. Apple has finally acknowledged working on autonomous systems for cars and elaborated on the challenges and upcoming plans for the project.
In an exclusive interview with Bloomberg, Apple CEO Tim Cook said the renowned tech company is "focusing on autonomous systems." This should give some clarity on the rumours about a self-driving Apple car a.k.a iCar. Apple's plans seem bigger than that.
"We sort of see it as the mother of all AI projects," Cook said during the interview. "Autonomy is something that's incredibly exciting for us, but we'll see where it will take us. We're not really saying from a product point of view what we'll do, but we're being straightforward that it's a core technology we view as very important."
But Cook's enthusiasm towards autonomous systems was not without concern as he noted that working on the said project is "probably one of the most difficult A.I. projects" and labeled it as the "mother of all AI projects."
Apple's autonomous car project has never really been much of a secret. Several reports, dating back to as early as 2014, have speculated Apple's interest in autonomous vehicles. The iPhone-maker's name recently popped up alongside a list of manufacturers and tech giants seeking permission to test autonomous fleet in California. Other names in the list included Tesla, Google, Mercedes, Volkswagen, and others.
Solid evidence of Apple's self-driving technology was dropped when the company's director of product integrity wrote a letter to the National Highway Traffic Safety Administration (NHTSA) about the company's interest in the automotive tech. The letter was published on a federal website.
See letter below:
Until last year, Apple reportedly had plans to build its own car, but the plans have shifted to developing the underlying technology for autonomous driving. The project, internally referred to as Titan, included more than 1,000 engineers when the works started in 2014. The current head-count remains a mystery.
While Cook's enthusiasm towards autonomous technology seemed visible, he remained bullish about electric vehicles. "It's a marvelous experience not to stop at the filling station or the gas station," Cook said.
When asked about manufacturing its own car, Cook did not sound too confident. You can rest your hopes of seeing self-driving Apple car with Siri at your disposal, for now, instead look forward to Apple's self-driving tech being incorporated into vehicles.