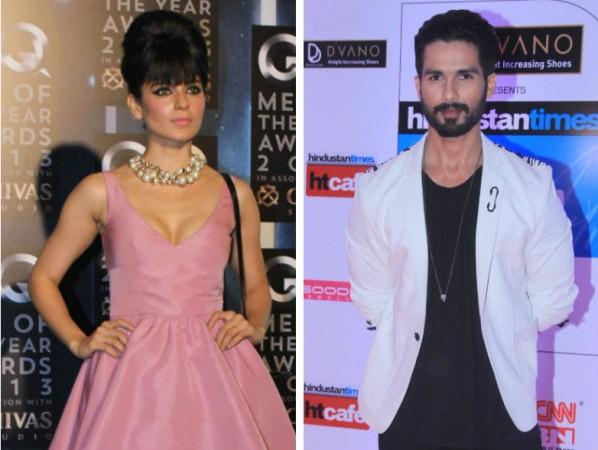 Shahid Kapoor apparently took a dig at his Rangoon co-actress Kangana Ranaut. According to the actor, Kangana could be a good politician if she was not an actress.
Shahid appeared on a chat show titled BFFs where the actor was asked which alternate profession suits different Bollywood stars.
When the host named Kangana, Shahid said the actress could be a good politician. Although there is no harm in being a politician, people generally do not take it as a compliment. It will be interesting if Kangana responds to Shahid's remark.
There were constant rumours of tension between Shahid and the Queen actress on the sets of Rangoon. It was reported that the duo had stopped talking to each other due to a difference of opinion on the sets.
As reported earlier, the difference between the two stars had grown after they disagreed about the way a particular shot was to be interpreted and its delivery of dialogues. There were also reports that Kangana had tried to give a couple of acting tips to Shahid and Saif Ali Khan that had not gone down well with the two actors.
Nevertheless, shooting of Rangoon was completed sometime back and the film is slated to be released on February 24. This is the first time that Shaid, Kangana and Saif will be seen sharing the screen space.