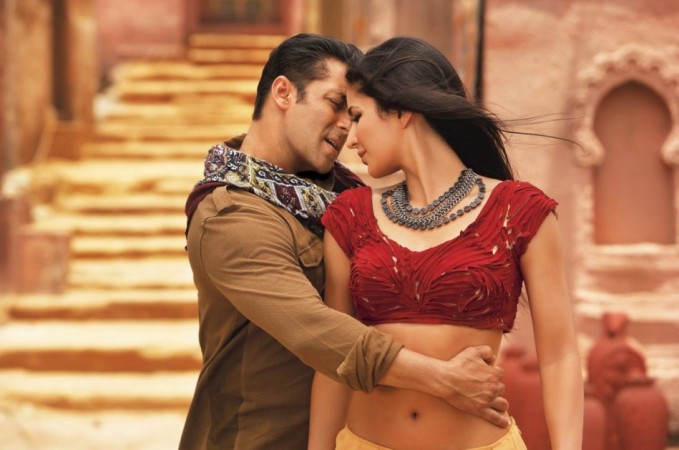 Looks like Salman Khan is in damage control mode. After upsetting his ex-flame Katrina Kaif during Arpita Khan's wedding, Salman went and apologised to her.
During Arpita-Aayush Sharma's wedding, Salman called his ex-girlfriend on stage to dance on "Chikni Chameli" song. When Katrina refused to go on stage, he referred to her as "Katrina Kapoor".
After that he even said that he gave her a chance to become Katrina Khan, but she chose to be "Katrina Kapoor".
"Karan please come here, and bring Katrina Kaif on stage," Salman said, adding, "Katrina Kaif, Kapoor, please come on stage. You missed the chance to become Katrina Khan."
The comment irked Katrina, but Arpita pacified her saying that it was all a joke. But soon after that the video in which Salman referred her as Katrina Kapoor went viral on social media and that annoyed her even more.
"She's also irritated Karan Johar didn't take her side and was actually enjoying the joke later with others. However, Arpita herself personally went to Kat and asked her to take the comment in good humor and not get affected by it. But since the video clip made its way online and many people have seen it, Kat felt the situation got worse," Miss Malini quoted a source as saying.
However, Salman realised his mistake and apologised for the same to Katrina. Salman visited Katrina's home and cleared the air saying he meant no harm, Mid-Day reported. The tabloid also reported that Katrina has forgiven Sallu for his comment.
Watch the video of Arpita's wedding here: