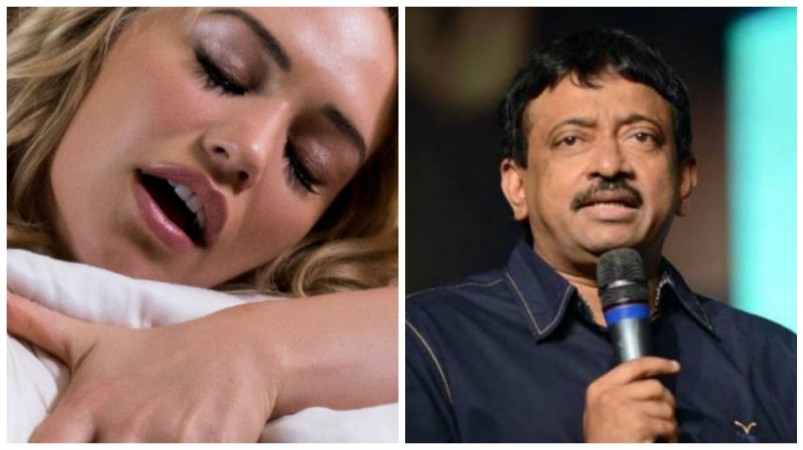 Trouble around Ram Gopal Varma and God, Sex and Truth starring American porn star Mia Malkova do not seem to end. Now, a women's rights activist has claimed that RGV shot the short documentary about sex at a five-star hotel in Hyderabad, and if it's true, the filmmaker may face some legal trouble.
According to Great Andhra.com, the activist claims that Ram Gopal Varma had also held some shooting schedules in Hyderabad. RGV, however, claims that the documentary was shot at foreign locations. The woman says that she has enough proof to validate her claims. International Business Times India could not independently verify the claims.
According to the activist, Mia Malkova visited Hyderabad to shoot for God, Sex and Truth. She claims that some photos from the sets have appeared online which also shows a number of RGV's close friends, Great Andhra.com reported.
The report stated that if the allegations are proven true, RGV and the hotel authorities may face legal trouble.
Several protests have been held in Hyderabad in the last few weeks demanding a ban on the documentary and action against RGV.
Cases have also been filed against RGV for allegedly promoting porn and insulting the modesty of a woman by saying that he would like to shoot his next adult film with All India Democratic Women Association (AIDWA) member Mani.
He was later interrogated by the Central Crime Station in Hyderabad, and his laptop was seized for further investigation. Members of the organization had recently staged a 48-hour hunger strike in Visakhapatnam to demand RGV's arrest.
It was later reported that Ram Gopal Varma had denied directing or producing the film when questioned by the police. RGV, however, called the reports false on Twitter.
"For all those false news circulating that I have denied making #GodSexTruth, its only a production and technical process that I was detailing ..How can I deny when I am credited in the film?" he had tweeted.