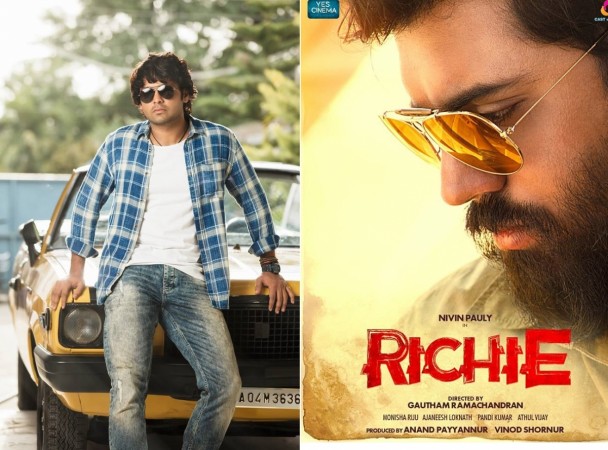 Remaking a widely recognised movie into another language is often considered a risky job as viewers will not be able to accept someone else reprising the iconic roles that impressed them once.
Recently, Malayalam actor Nivin Pauly's first direct Tamil movie Richie hit the theatres opening to mixed response from the audience as it is the remake version of blockbuster Kannada movie Ulidavaru Kandante. The neo-noir crime-drama film, written, directed and acted by Rakshit Shetty, had garnered positive reviews from audience and critics alike becoming a cult classic in Kannada.
Read more: Actor Roopesh Peethambaran faces backlash for comparing Ulidavaru Kandante and Richie, apologises for impulsive reaction
Now, in the wake of Richie getting a mixed response from the audience, Rakshit himself has come forward commenting about his opinion on Gautham Ramachandran's directorial venture.
"Ulidavaru Kandante is a film whose underlying theme is about perspectives. Having directed it from my perspective, I have always wondered what it'd be like to see it from another director's perspective. I enjoyed watching Richie on the big screen with the cast and crew ☺ [sic]," Shetty, who admits on enjoying the remake version, posted on Facebook.
The actor has also appreciated Gautham's effort and passion to make the remake movie and his guts to reprise the storyline in a different setting from the coastal areas of Karnataka, from where the Ulidavaru Kandante was narrated.
"It takes a lot of guts to make a movie like Ulidavaru Kandante whose the soul is set in the coastal region of Karnataka and reprise it in a setting far removed from ours. Some of you have liked it and some not so much, but you can't deny the effort and passion Gautham Ramachandran has put in to make this film [sic]," he added.
Check Richie audience review
The filmmaker has also shared how difficult it was for him to get into the shoes of Richie during the initial days of the Kannada movie's shooting. Due to that, the two scenes shot on the first three days were even chopped from the final movie.
"It wasn't the same for Nivin. Nivin Pauly had to play a character written by someone else unlike me. More over, Richie is a kind of a character where, if you don't follow the body language, comparison abounds and if you do then, too comments will flow in. Although, you have to hand it to Nivin for having the guts to take it on. It was Nivin who showed interest and pushed the film to go on the floor. He pursued it even after Premam became such a huge hit [sic]," Shetty added.
Also watch: Anchor introduces Nivin Pauly as Dulquer Salmaan; here's the truth behind viral 'blooper' video
Rakshit Shetty has also reminded the viewers that it is not fair to compare Ulidavaru Kandante and Richie.
"I truly believe nobody could have done a better job than him and comparing it with the original is definitely not fair. My good wishes will always remain with Gautham & Nivin," he concluded his post on social media.
Read the full Facebook post of Rakshit Shetty here: