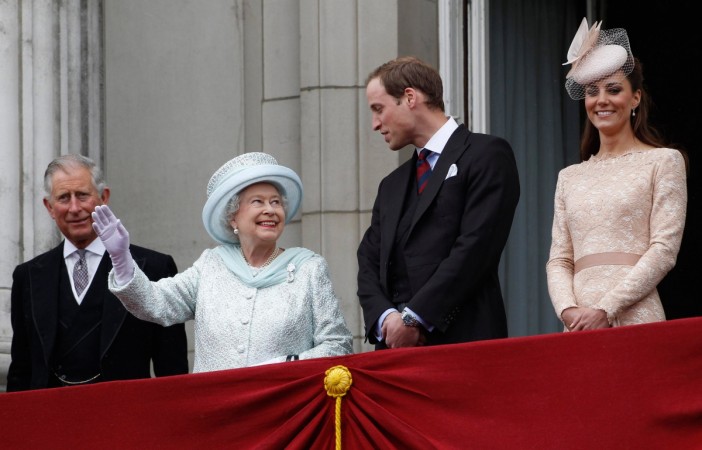 The game of thrones refuses to end. Over the past few months, speculations are on the rise that Queen Elizabeth could be stepping down to pave way for a new King and Queen.
There were rumours that Prince Charles is convincing the Queen to step down and make him and Camilla as the next King and Queen. But now, a new report claims that Queen has chosen Prince William and Kate Middleton, who is pregnant with her third child, to head the monarchy and be the new King and Queen.
Also Read: Queen might approve but Brits disapprove of Prince Harry's girlfriend Meghan Markle
According to the cover story of Life & Style Magazine, William and Kate have been named the King and Queen because her majesty feels "only they can save the monarch." The cover photos, featuring William and Kate, and Charles and Camilla also claims that Camilla is "furious after the Queen forces Charles to step aside."
Inside the issue, a "friend" of the royals claims that the Duchess of Cornwall was "fuming" when she found out Charles was passed over. A "royals insider" also claims that Charles "confronted his mother about the situation."
A "palace insider" pitches in too. "The queen has made it clear that she wants William to be king. She thinks Charles is too unpopular with the public," a supposed "palace insider" says to the publication.
Apparently, there was more than just confrontation that took place. The "friend" mentioned earlier in the story claims that Camilla got so angry that she called up Kate and "didn't hold back" while she gave her a piece of her mind.
"Kate was taken aback. She was really embarrassed and just told Camilla, 'It's not up to me,'" the royal friend says. He/she added, "Charles and Camilla can fight all they want, but they are going to have accept it."
While this is some juicy drama that could be made into a TV show of its own, in real life this incident did not take place claims Gossip Cop. The Kensington Palace told the website that it's false.