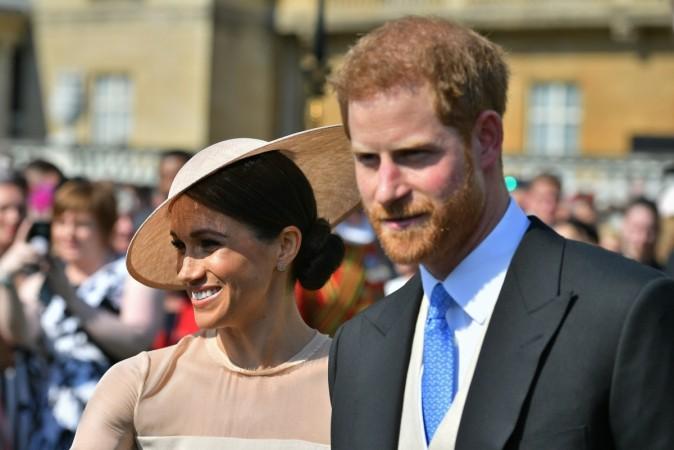 It is a known fact that Queen Elizabeth takes complete control of the British Royal Monarch and she has been doing it with ease over the years. While the Queen and controversies go hand-in-glove, the latest news doing rounds is the prenup of Prince Harry and Meghan Markle.
A report on Hollywood Life (the news was also published as a cover page story on Star Magazine) reveals that the 92-year old Queen was keen on the prenuptial agreement of $500 Million and made the couple sign the papers just minutes before their wedding at the antechamber. Prince Harry, 33 married Meghan Markle, 36 in a fairy-tale wedding ceremony at the St. George's Chapel on May 19. Sources further revealed that though Harry was against signing the prenup, he was forced to do it on majesty's orders. Well, does the Queen think that Harry and Meghan wouldn't last long or is she making it clear if there is a split in the future, Meghan wouldn't be claiming rights for the crown jewels.
The report even alleged that Fiona Shackleton, the highest-paid divorce lawyer—who has handled many royal cases in the past—was overlooking the paper works for the prenup. According to the agreement, Meghan's entitlement—in case of divorce in the future—will completely depend on whether the couple has children or not.
Well, that is one side of the coin, whereas, GossipCop has completed contrasted the news with another article. The report thrashed the allegations as baseless with two major evidences—Meghan and Harry signed their marriage papers during the ceremony and not in the antechamber as the magazine states; and during the wedding, Harry saw Meghan for the first time when she walked down the aisle.
Interestingly, the members of the royal family have never signed a prenup agreement, till date. Despite the divorce between Prince Charles and Lady Diana, Kate and William never entered into a prenup. It is also to be noted that though prenups are a common practice in the United States, it is still a rare scene in the United Kingdom.