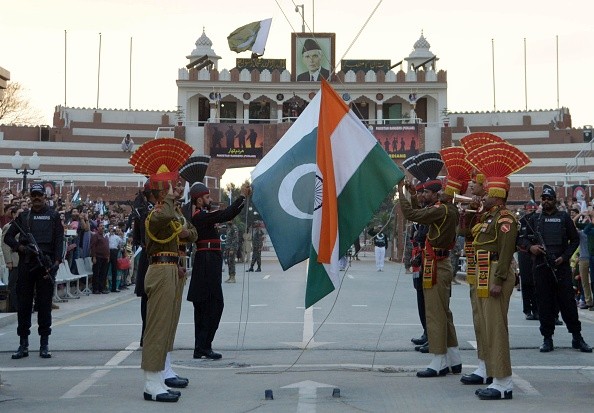 The Indian High Commision has complained to the Pakistan government that the power supply at a diplomat's residence in Islamabad was cut off for four hours on the eve of Christmas.
The officials told PTI that a note verbale has been sent to the Pakistani foreign ministry saying that there was no electrical fault at the house of the second secretary, suggesting that power was snapped deliberately.
The letter also mentions of the recurring incidents of power cuts at the Indian diplomat's residence and reminds of an earlier communication sent on December 21 regarding the issue.
There was no power supply at the diplomat's residence at Street No 18, Sector F-7/2 in Islamabad between 7 am to 10:45 am on December 25. It further said that such incidents have caused a lot of inconveniences to the diplomats and their families and should not be repeated.
"The Pakistan foreign ministry is requested to take note of the incident and direct the authorities concerned to ensure that such incidents do not recur," the diplomatic correspondence read.
Earlier, the Indian High Commision had shifted its officials and their families to a new residential building in Islamabad but the Pakistani government is yet to approve the gas connections to the building despite repeated requests from India.
"Our diplomats are facing harassment on multiple counts. Our High Commission buildings and projects in Islamabad are stalled for last 10 years. We moved people in the High Commission building with no gas supply," a High Commision source told the PTI.
Reportedly, this is the latest incident of the harassment of Indian diplomats in Islamabad which has led the Indian High Commision to take note and send formal communications to Pakistan government.
On December 10, a group of unidentified men had tried to enter a residence of an Indian diplomat whereas, on December 21, a team of Indian officials were allegedly harassed in Peshawar.
In November, India lodged a formal complaint to Pakistan when it did not allow several Indian officials to visit the religious sites Nankana Sahib Gurdwara and Sacha Sauda Gurdwara although hey had prior travel permits, according to the Hindustan Times.