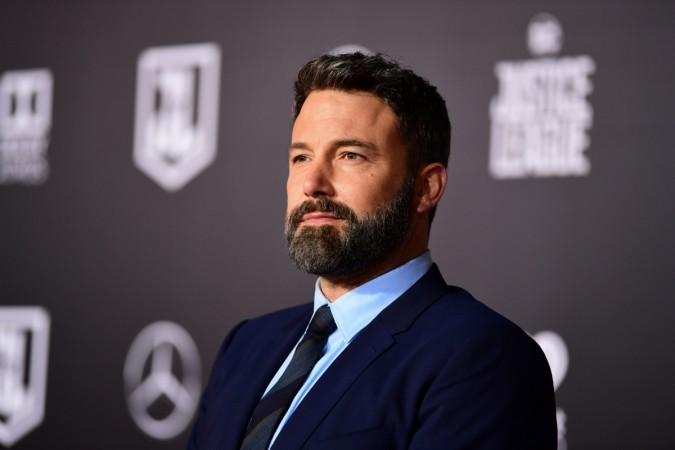 Matt Damon allegedly convinced Ben Affleck to split with Playboy model Shauna Sexton. It was recently reported that the duo called it quits after two months of dating.
Affleck and Sexton had enjoyed a romantic vacation to Montana after he completed a 40-day rehab stint at The Canyon in Malibu, California. It was revealed that Jennifer Garner convinced the father-of-three to head to a rehabilitation facility to seek treatment once again for alcohol addiction.
A source told Radar Online: "Ben's friends were blown away that he would have the nerve to take a 22-year-old Playmate, who's just a fling, to his newly ex-wife's house where his kids sleep!"
"They thought it was really gross, and let him have it," the insider added. "It finally registered with Ben that what he did was wrong."
"Shauna is pissed off and has basically told him 'Why do you care what Jen says? You're divorced,'" the insider went on. "He told her it's his family. And they had a huge fight."
"Basically, Shauna's communicating with him and reaching out — but it's one-sided. Ben's more worried about Jennifer, and that he is in trouble with his kids," the source said.
Meanwhile, Sexton told DailyMail TV that she has not broken-up with Affleck. When asked about their split, she said: "Don't believe everything you read on the internet."
"I know [there are lots of unnamed insiders] – and they just make s*** up, just like this," she added.
Adding on, Sexton had hit back at claims that his latest stint in rehab is her fault. She said on Instagram: "It's bizarre to me that you can somehow correlate someone's poor decisions to anyone other than that person. Never drank around or with him for the record."
"Ben is a grown ass man, baby," she concluded. "He makes his own decisions. Blaming a 22-year-old for someone's 3rd time in rehab is just ridiculous. He is human. I am a human. You are human. We all are going to f–k up it's just a matter of learning from it. Don't be so quick to throw shade on people. Take a step back, accept that we are all on our own journey, and be a little less critical. Take care xx."