Linkin Park's lead singer Chester Bennington was found dead at his private residence in Los Angeles on July 20. The rock singer reportedly committed suicide by hanging himself. The news of the singer's death came just a few weeks after his close friend Chris Cornell committed suicide.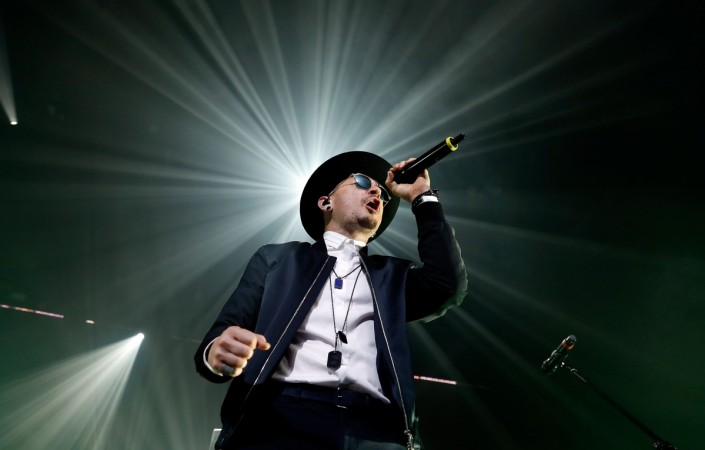 The two popular singers have many things in common. But there is one thing that draws a connection between their deaths as well -- both of them chose music to convey their disturbed state of mind and bid a musical goodbye. Like Cornell, who performed his last song hinting that the end is here, Bennington also hinted "letting it go" through one of his last songs.
Also Read: Chester Bennington dead: Linkin Park lead singer's suicide sends shock waves among musicians and fans
It did become "Heavy" for the singer as he had no other way but to pen down his disturbed feelings and release it in the form of a song. The track titled "Heavy" was released in February this year which hinted at Bennington's state of mind and highlighted the singer's suicidal tendencies.
The rock band's second to last single was a confession about "problems" that drove the singer "crazy". The haunting lyrics of Heavy read, "I don't like my mind right now/stacking up problems that are so unnecessary/ I wanna let go but there's comfort in the panic/And I drive myself crazy."
But it is the chorus that will give you the chills: "So much more than I can carry/I keep dragging around what's bringing me down/If I just let go, I'd be set free." The song was penned down by Bennington himself with the help of his bandmates Brad Delson and Mike Shinoda, with co-writing by Julia Michaels and Justin Tranter, Yahoo notes.
It is disturbing that people couldn't read between the lines when the song released. But what is more haunting is that just before Linkin Park lead singer's death news broke out, the band released the video of featuring a collection of the band's performances at various venues which now looks like a tribute to the band and Chester Bennington.
The song titled "Talking to Myself", the visuals will not only make you emotional but the timing of the release will highlight the irony of the situation.
Struggling through his own disturbed state of mind, Bennington has helped many fans get through their own struggles. Thank you Chester Bennington, you will truly be missed.