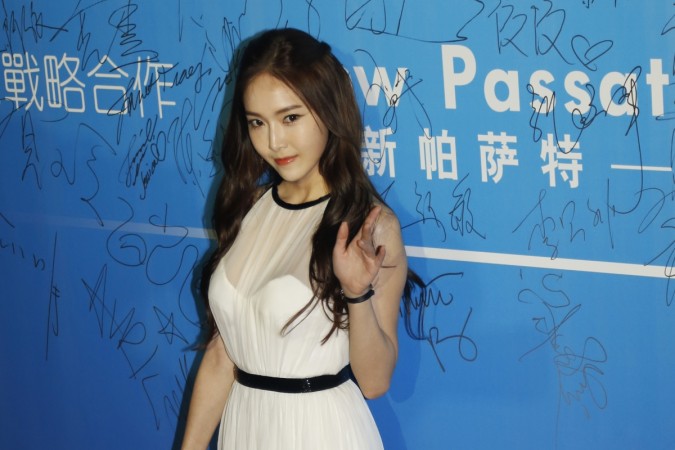 Ever since EXO's Kai and f(x) band member Krystal Jung started dating, continuous updates on their relationship have been swirling on the internet. Netizens' focus on the power couple no doubt verges on an invasion of privacy, but according to former Girls' Generation member Jessica Jung, Kai and Krystal had anticipated that this would happen.
The former SNSD member, who recently debuted as a solo artiste, said in an interview that she, in fact, asked her sister to keep her relationship private and away from the media glare. Jessica, who herself has been subject to intense media scrutiny, had reportedly warned Krystal of the dangers she and Kai would face in case their relationship became public knowledge.
"I advised Krystal and Kai to be careful of being exposed to the media," Jessica told Herald Pop (via Netizen Buzz).
Unfortunately, the "Love me the Same" singer received some backlash from angry netizens. Some of them even wondered why Tyler Kwon's girlfriend passed on this advice to Krystal.
Kai and his girlfriend's relationship was first reported on in April 2016, when pictures of the two were released by Dispatch. Although the music artistes didn't respond to the photos, their entertainment label SM Entertainment confirmed that the EXO member was indeed dating Krystal.
The company said the "Call me Baby" singer developed a close friendship with Krystal before the two confessed their feelings for each other. Kai and Krystal, who joined the entertainment label in 2007, have known each other for 10 years.