Unless you have been living under the rock, you must be aware that Jennifer Aniston has separated from her second husband Justin Theroux. Following the split, the Hollywood gossip streets whispered about the possible Brad Pitt and Jennifer Aniston reunion.
While paparazzi are keeping a close eye at the development, a new rumor that has been doing the rounds claims that the two actors hooked up before Aniston and Theroux announced their split and it has left Angelina Jolie "shattered."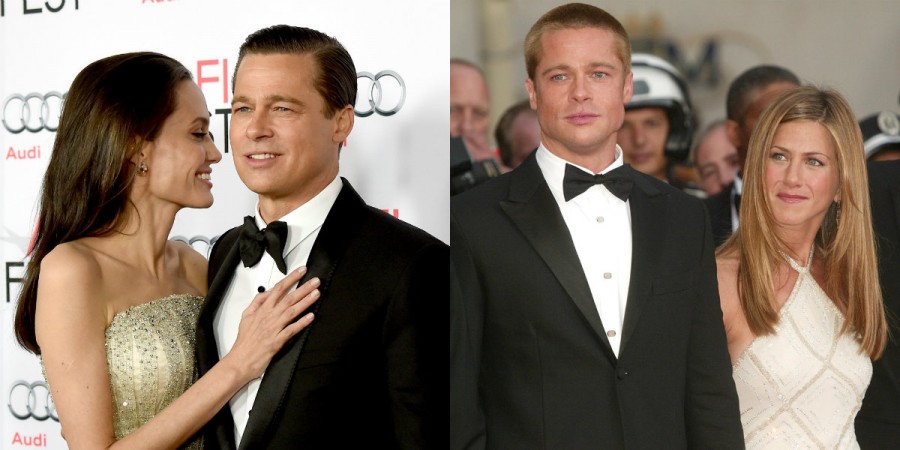 National Enquirer alleges that Jolie learned about "Brad's secret hook-ups with Jennifer" before she separated with Theroux. Their source claims "Angelina had heard from friends that Brad and Jen have been meeting up... It's her worst nightmare."
Apparently, Jolie is "totally humiliated" by the fact that "Brad seeing Jen before their divorce is final." "This Brad and Jen thing has really touched a nerve," the snitch adds.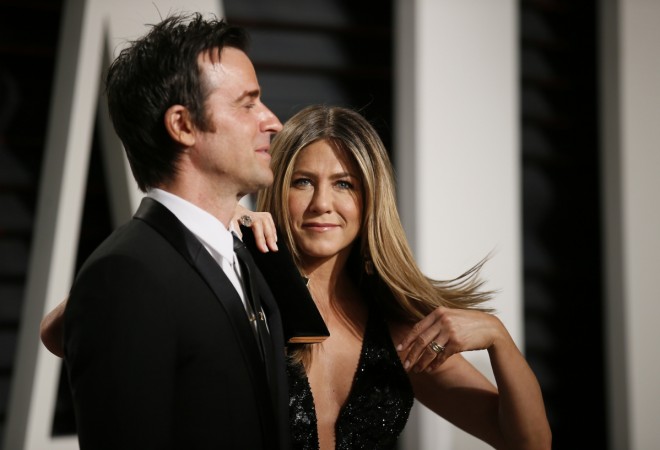 The report also claims that their "intimate reunion has shattered" Jolie and Pitt's betrayal has led her to go on a "binge" of psychotherapy to "cope" with the new development.
An insider close to Jolie said, "Angelina was absolutely heartbroken over Brad and Jen getting back together." Grapevine has it that Jolie has been going for therapy, with one session scheduled every week. But due to the developments, she is "considering going more often."
As shocking as these claims sounds, Gossip Cop debunks them to clarify that there is no such reunion ever happened. Even sources of People magazine recently reported that the former lovers haven't seen each other in a long time.
"They haven't seen each other in ages. For well over a decade now they have lived totally separate lives and so not surprisingly, they have become totally different people than who they once were when they were together," the source said speaking about their reunion.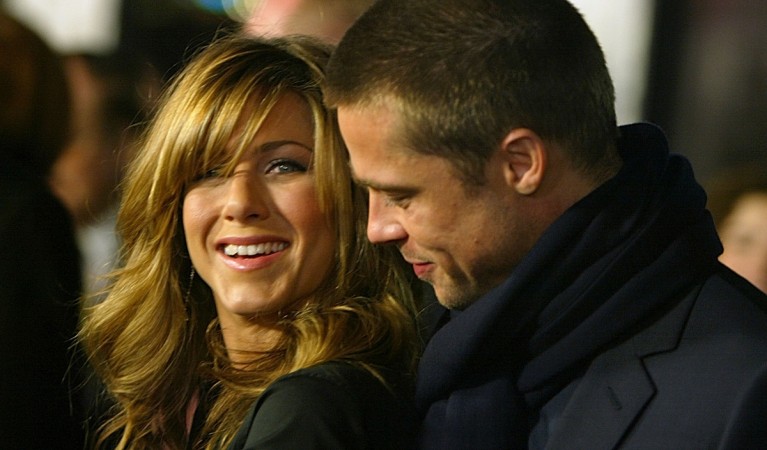 "They broke up, and they did it because they had serious issues. They're not stupid. They remember why it didn't work," the insider added. So it is highly unlikely that such hook-ups ever happened.