The relationship status of the Descendants of the Sun lead couple Song Joong Ki and Song Hye Kyo still remains a mystery. Joong Ki and Hye Kyo have maintained that they are good friends, but fans continue to bring out evidence that proves that they are dating.
Joong Ki and Hye Kyo dating rumours have refused to die down and the latest report suggests that the two spent time in Los Angeles. According to the Inquisitr, Hye Kyo posted a photograph of a cherry blossom tree, which hints that the photo was taken at the Los Angeles Cherry Blossom Festival. Interestingly, Joong Ki was also in Los Angeles for a photoshoot for W magazine at the same time, according to the daily.
Also Read: Descendants of the Sun stars Song Joong Ki and Song Hye Kyo have confirmed their wedding?
Also, Joong Ki's latest statement for Q magazine has sparked speculation that they are planning to get married soon. The Battleship Island star actor spoke about wanting to start a family and that started a buzz that he wants to take his relationship with Hye Kyo to the next level.
"More than being successful in my profession, my dream is to build a family. I adore my newborn nephew. Looking at my brother who just had his baby, I keep thinking, 'Someday, I might all be the same'. Acting is a unique profession. As an actor, it's important to strike and balance between work and family. Ultimately, I want to be a good father and a good husband," he told the magazine in an interview.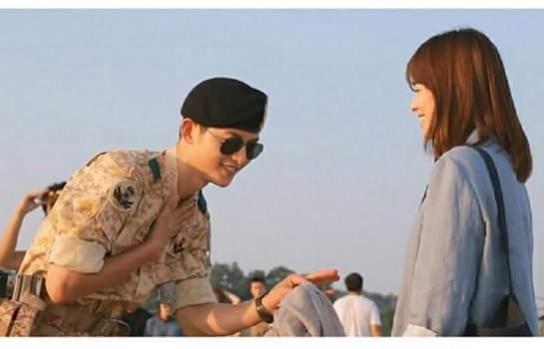 Earlier this year, a Facebook post sparked Joong Ki and Hye Kyo's wedding speculation. A Facebook post from South Korean cosmetic brand Laneige congratulated Hye Kyo for her upcoming marriage to an "oppa" and fans speculated that the "oppa" is none other than Joong Ki.
"Laneige's goddess spokesperson, Song Hye Kyo, and oppa have recently confirmed the wedding date ~ so happy ~ I can only hope that one day cupid will look upon me too," the Facebook post read.
However, the post was deleted soon after fans started commenting Joong Ki's name.