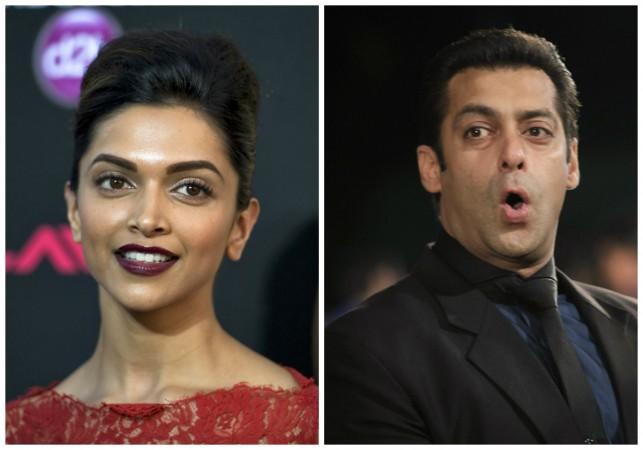 Deepika Padukone recently spoke about the issue of depression during an event, and the actress apparently took a dig at Salman Khan in the process.
The Padmaavat actress, who herself was once a victim of depression, has been running campaigns to spread awareness about the mental condition.
While speaking about the issue at a recent event, Deepika said there is a wrong conception that depression happens only to people from the higher socio-economic background, and the condition is often perceived as a luxury.'
"When we were talking about more celebrities coming out, there is also a misconception that depression happens to people who are successful. I want to clarify that it can happen to anybody from any field, irrespective of their socio-economic background. Depression is sometimes perceived as a luxury. People think that those who have too much time or money get into depression. I think it is very important to break that myth," Pinkvilla quoted the diva as saying during the launch event of a study titled "How India Perceives Mental Health".
Although Deepika didn't take Salman's name, the latter had some time ago made a statement saying that "he cannot have the luxury of being depressed".
"I see a lot of people going on vacations, but I cannot afford that luxury of taking a vacation. I see a lot of people getting depressed and emotional, but I can't afford that luxury of being depressed or sad or emotional because no matter what I am going through, it works against me," he had told IANS.
Salman Khan was severely criticized on social media for calling depression a "luxury" and apparently comparing it with taking vacations.
Deepika has always been very sensitive and vocal about the issue of depression, and she considers it to be a very serious threat to the well-being of the society at large. In such a scenario, Salman's comment of calling it a "luxury" apparently did not go down well with her, at least her statement hints so.