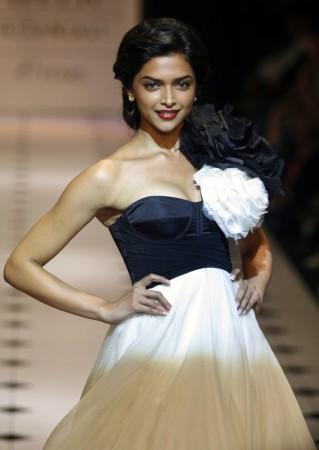 Bollywood diva Deepika Padukone suffered from severe clinical depression two years back. She shared her experience again on October 10, marked as the World Mental Health Day. It left her teary-eyed.
Deepika took the initiative to launch India's first nationwide public awareness mental health campaign for her NGO, The Live Love Laugh Foundation (TLLLF), which took place at ITC Maurya Hotel in New Delhi. The Indian Medical Association (IMA) and the Indian Psychiatric Society (IPS) has also joined hands with TLLLF for the noble cause.
The diva thanked her mother Ujjala for all the care and support she showed. Deepika even revealed that her mother identified that she was depressed and took the wise step of taking her to a doctor.
"If it wasn't for you, mom, I wouldn't be here. My mother immediately knew what I was going through. We reached out for help and thanks to my doctors, I'm fine today," Deepika was quoted as saying by the Hindu.
"The people I was surrounded by supported me in my recovery. Even when I chose to speak about it, they were encouraging," she added.
Deepika's act of opening up about her struggle motivated various B-townians to speak up about their experience. Many celebrities like Anushka Sharma, Karan Johar and Varun Dhawan went forward and shared their stories regarding their fight against depression and anxiety, but Deepika remained modest.
"I wouldn't want to say that because I'm a celebrity, that's why other celebs have come out. I view them as other human beings and if my story has empowered someone to share theirs, I'm happy," she stated.
The 30-year-old shared that there is no specific cause for suffering from depression. She says that it can be caused by biological or environmental factors, or traumatic experiences.
"Today, I can say that I have become more aware. It has made me wiser. It has made me understand human beings. As a child, I have always been very perceptive and emotional and this has made me a little more sensitive to people around me. I value every breath of mine," Deepika said.
The Live Love Laugh Foundation also published a touching video which is relatable to most of us. The video gives a strong message on depression being considered as a stigma in our society, which stops us from talking about it openly. Here's a link to the video: