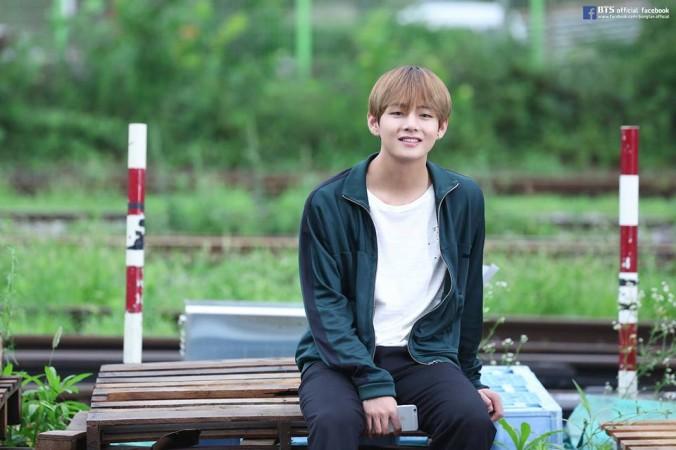 BTS member V aka Kim Tae Hyung is known to be one of the most handsome men in the world. He was recently ranked top in the list of Independent Critics' 100 Most Handsome Faces of 2017 by TC Candler.
The young Korean heartthrob has secured the first place in the list by beating popular Hollywood celebrities, including Jason Mamoa, Armie Hammer and James Reid. So, some of the social media users, like Gina, were eager to know if he enhanced his looks with plastic surgery.
In order to prove that the Hwarang actor never went under the knife for his good looks, an admirer of him, monikered as bia, shared a video on Twitter. The short clip featured a Brazilian plastic surgeon named Rafael Frota commenting about Tae Hyung's perfect facial features.
Also read: Hospital Ship star Ha Ji Won opens up about her friendship with BTS member V
"A plastic surgeon on brazilian tv talking about how perfect Tae Hyung's face is because it's really symmetrical," bia captioned the video.
When some of the netizens asked her for more details about the clip, she wrote, "It was on a channel in Brazilian TV called Record. They talked about it mainly because the news was about how Tae Hyung was elected as the most beautiful face of 2017."
"They talked about how his facial features are beautiful yet very different from the Korean standards since his nose is a bit bigger. They also talked about how his face is very symmetrical and it's very pleasing to the eye. So yeah, he is perfect basically" she added.
When a netizen curiously asked her if the plastic surgeon explained anything about Tae Hyung's plastic surgeon, she wrote, "No, he never had any plastic surgery done to his face, the doctor is basically using science to explain why he got the spot of most beautiful face."
However, a few of the social media users like, vmincco, were not satisfied with her reply, as the netizen wrote, "So, Tae Hyung never did plastic surgery??"
In response, Bae wrote, "If Taehyung had plastic surgery then the doctors intentionally gave him one monolid and one double eyelid? Tae has uneven eyelid. Usually, they do it all in one procedure. Also in Korea you can't hide it if you had PS especially if you are a public figure."
Check out the video featuring Brazilian plastic surgeon comment about the BTS member below: