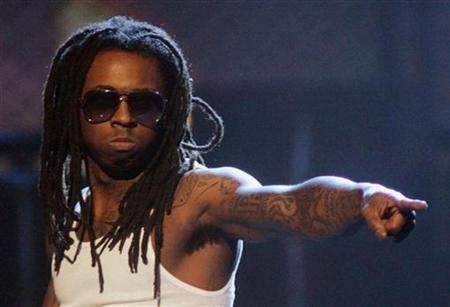 Birdman had previously made headlines for allegedly throwing liquor at his former protégé Lil Wayne while performing, but now he has been accused of committing something more serious. WSBTV reporter Mike Petchenik posted on Twitter that Birdman aka Baby, Young Thug and another aide conspired to kill Lil Wayne.
"Indictment alleges #YoungThug, #Birdman, #Lilwayne and Jimmy Winfrey are members of the #Bloods street gang. #wsbtv," read Petchenik's tweet from five hours ago. Although Young Thug and Birdman haven't really been named in the indictment, they have been referred to as people working with Jimmy Winfrey.
The prosecutors are reportedly alluding to Young Thug's music video, "With That", which shows Winfrey with a rifle, and the lyrics referring to Lil Wayne as proof for the indictment.
More: Prosectors cite #YoungThug music video for #HalfTime showing Winfrey with assault rifle, lyrics about #LilWayne as evidence. #wsbtv.

— MikePetchenikWSB (@MPetchenikWSB) July 16, 2015
Meanwhile, people are speculating if Birdman threw alcohol at Lil Wayne at Jim Jones' birthday party on Sunday night. Some claim that it could have been anyone from the Cash Money crew, who were all sitting near Birdman at vantage points when Lil Wayne was performing a freestyle version of his "Coco". But many others are of the opinion that Birdman is petty enough to take their fight to public venues.
Surprisingly, Lil Wayne, who gets angry when the audience interrupts him on stage, just shrugged and walked away.