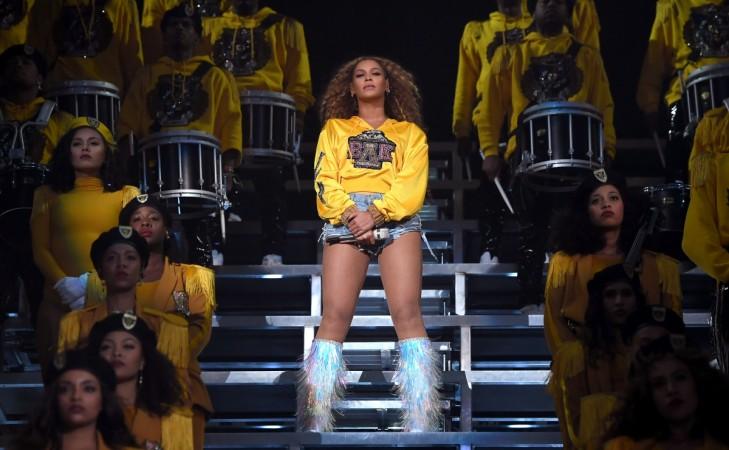 Is there another baby on the way? Fans are convinced that Beyoncé is pregnant with her fourth child and they are using a video and photos from the concert to prove their point.
The 36-year-old songstress is busy on the road with her "On The Run II Tour." She was in Italy over the weekend where she performed her hit songs and drove the audience crazy. While Queen Bey's performances generate enough buzz online, a particular video from the concert has gone viral leaving fans convinced that Jay-Z is going to become a father of four.
In the viral clip, the Lemonade singer is seen rubbing her belly with a sly expression on her face. Many fans and Twitter users instantly remembered the 2011 MTV Video Music Awards where Beyoncé revealed she was pregnant with Blue Ivy Carter. She revealed her pregnancy with the same gesture back then.
"Ah well that's how she revealed her pregnancy when she was pregnant with Blue so I believe it," a fan said. "Her favorite number is 4 so I'm not surprised she wants to be surrounded by it," a fan said. "She's creating the next destiny's child before our eyes," added another.
A few others felt that it might just be a food baby. "I checked Instagram, sis was just drinking beer 6 days ago," a fan said. "I'm going to believe that this is a food baby and she just dancing sexy," added another.
Check out the video of Beyoncé rubbing her belly here and let us know if you think she's pregnant in the comments below: