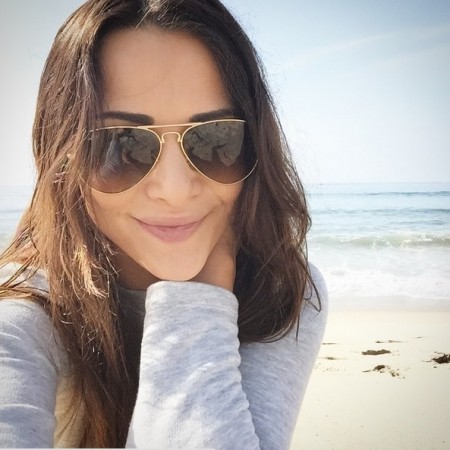 "Bachelorette" Andi Dorfman and her fiancé Josh Murray, who found love on the dating reality show, shocked fans earlier this year when they announced their decision to go their separate ways.
At the time, the duo did not give a solid reason as to why they were splitting up, but there have been rumours of both Murray and Dorfman being unfaithful to one another.
Now, an insider has revealed to Radar Online that the main cause for the separation was because Dorfman cheated on her fiancé with his brother, Aaron. This is even said to have resulted in Aaron's engagement with television reporter Kacie McDonnell imploding within weeks of Josh and Dorfman going their separate ways.
"(Aaron) knows what he did and he has to live with it," McDonnell's grandmother told the media outlet. "When it happened, we came together as a family."
When questioned if she was referring to Aaron and Dorfman's alleged affair, she said: "Could be…but I can't take the chance that this will come back on Kacie. She's moved on."
Celeb Dirty Laundry had earlier reported that Dorfman was getting too close to Aaron, and she was apparently jealous of McDonnell.
"Now that Kacie and Aaron have split, and Andi's own breakup, she wants to make her move. While friends and family of the former couple are shocked the couple ended their engagement, Andi is chomping at the bit for a chance with Aaron," the media outlet noted.
Calling her split from Josh one of her biggest failures, Dorfman said in an interview with "The Bachelorette" host Chris Harrison that they ended their relationship not because they did not love each other.
"We were both very aware of the fact that we just didn't better each other. I didn't feel supported and empowered, and I don't think I gave him the support and empowerment that he needed," she said. "I'll always love him like I've never loved anybody like that in my life. That was my first true love, without a doubt."
"The Bachelorette" is currently airing its 11th season featuring Kaitlyn Bristowe.