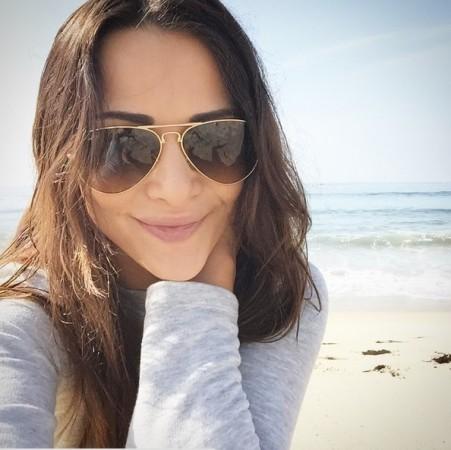 Monday's episode of "The Bachelorette" featuring Kaitlyn Bristowe finally revealed the identity of the person she slept with, and not many were surprised when it was revealed that Nick Viall was the one she got intimate with.
Bristowe has already opened up about her decision to have sex before the Fantasy Suite dates, saying she does not regret her actions. And on Monday, Viall too came out in support of Bristowe tweeting that she showed tremendous courage by admitting to having sex.
"Kaitlyn showed a lot of courage by admitting 2 having sex on national TV knowing that she will be unfairly judged by some. #TheBachelorette," he wrote, and followed it up with another message that noted that sex wasn't shameful.
"Sex is not shameful. Whether we admit it or not, sex is important part of many serious and meaningful relationships #TheBachelorette," the tweet read. "Despite what we have been led to believe, both men & women have an emotional connection to sex that we all should respect.#TheBachelorette."
Interestingly, Andi Dorfman, the star of season 10 of "The Bachelorette," had a response to Viall, who was one of the finalists in her season of the dating reality show. As fans of "The Bachelorette" would recall, Viall received a lot of flak for questioning Dorfman why she slept with him when she had no intention of choosing him to be her partner.
Taking to Twitter, Dorfman wrote, "Rule no.1 Never kiss and tell, Rule no.2 Never kiss and tell twice.... #FianceTypeStuff #TheBachelorette."
And in what appears to be a response to Dorfman's tweet, Viall wrote: "God only knows where Twitter would be if people lived by the saying " he who is without sin should cast the first stone?" #TheBachelorette...If I kissed and told my guess is the mood of that group date would have been much much different #TheBachelorette #bachelorette."
"The Bachelorette" airs Mondays on ABC.