The third transcripts of Princess Diana's secret tape recordings reveal some shocking information about her marriage and personal life. According to the transcripts, Diana attempted suicide while she was four months pregnant with Prince William.
Diana in her recordings said that when she was four months pregnant with William she threw herself downstairs to get her husband Prince Charles' attention. Queen Elizabeth was horrified and frightened because of the incident, but Charles was just dismissal.
Also Read: I tried to cut my wrists weeks after the marriage, says Princess Diana in secret tapes
The late Princess of Wales attempted to commit suicide five times when she was married to Charles. She is said to have thrown herself downstairs, cut wrists with a razor, cut her chest and thighs with a knife, thrown herself against a glass display cabinet, and cut herself with a lemon knife.
"When I was four months pregnant with William I threw myself downstairs, trying to get my husband's attention, for him to listen to me. I had told Charles I felt so desperate and I was crying my eyes out. He said I was crying wolf. 'I'm not going to listen,' he said. 'You're always doing this to me. I'm going riding now'," Diana said, according to Daily Mail.
"So I threw myself down the stairs. The Queen comes out, absolutely horrified, shaking — she was so frightened. I knew I wasn't going to lose the baby (though I was) quite bruised around the stomach. When he came back, you know, it was just dismissal, total dismissal. He just carried on out of the door."
She even tried to cut her wrists and threw herself against a glass display cabinet at Kensington Palace. "We had a few trying-to-cut-wrists, throwing things out of windows, breaking glass (she once threw herself against a glass display cabinet at Kensington Palace). I gave everybody a fright," she said.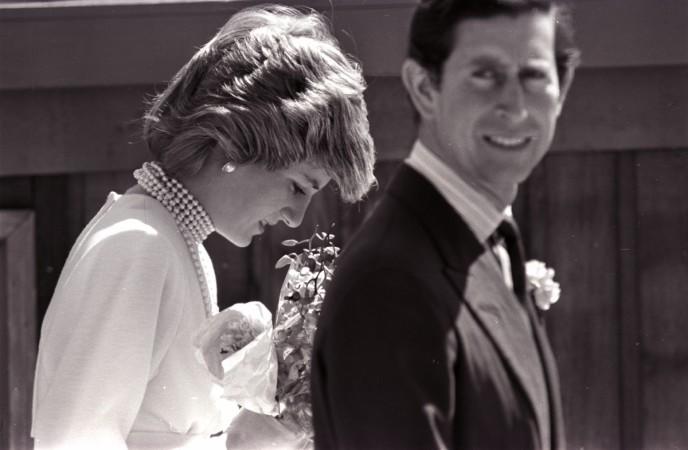 "I couldn't sleep. I just never slept. I went for three nights without any sleep at all. I had no fuel to sleep on."
Diana said that none of her family members knew what was going on with her. After five years of the marriage, her sister Jane came to check.
"I had a V-neck on and shorts. She said: 'Duch (Diana's childhood nickname), what's that marking on your chest?' I said: 'Oh, it's nothing.' She said: 'What is it?' The night before, I'd wanted to talk to Charles about something. He wouldn't listen to me."
"So I picked up his penknife off his dressing table and scratched myself heavily down my chest and both thighs. There was a lot of blood — and he hadn't made any reaction whatsoever."
Talking about her family, she said that she got no help from her family. Her sisters, father and mother knew about her troubled marriage but didn't help her much.
"I suppose Charles has worked out that I'm unhappy. He talked to my sister about it and said: 'I'm worried about Di. She's not sleeping, she's being sick — can't you talk to her?'"
"I was running around with a lemon knife, one with the serrated edges. I was just so desperate."