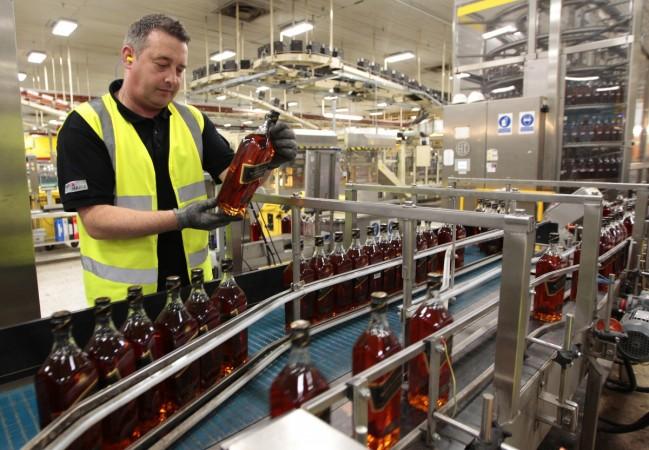 Reports that UK liquor brand Diageo could increase its stake in United Spirits Ltd. (USL) triggered a rally in the share price of USL on Tuesday, prompting the Bombay Stock Exchange (BSE) to seek an explanation from USL, once owned by Vijay Mallya. Diageo currently has 55.02 percent stake in the Bengaluru-based liquor company whose share price hit a high of Rs 2,426 intraday.
Read: Karnataka High Court orders winding up of United Breweries (Holdings) Ltd
"The Exchange has sought clarification from United Spirits Ltd on February 21, 2017 with reference to news flashed on CNBC TV18 dated February 21, 2017. Diageo may explore other options to increase stake in USL," the company informed in a regulatory filing.
The channel had reported that Diageo could make an open offer to shareholders and that the company's CEO Ivan Menezes would broach the issue with Indian lenders this week.
Vijay Mallya and his UB group companies hold 3.71 percent in USL, according to a regulatory filing on the shareholding pattern as of December 31, 2016.
Diageo had entered into a "sweetheart deal" with Vijay Mallya in February last year, offering him $75 million in exchange for the industralist's stepping down as the chairman of USL.
Under attack for not repaying loans by Indian banks and for alleged irregularities in deployment of borrowings by his group companies, Mallya had blamed almost everybody but himself in a series of tweets. One of his most ambitious ventures, Kingfisher Airlines, was grounded in December 2012 and has been in the limelight for alleged failure to repay past salaries and their statutory dues, besides loans to bankers running into thousands of crores of rupees.
In a related development, Diageo Business Services India (DBSI) will be thrown open in Bengaluru on Tuesday. The company plans to hire 1,000 people over a period of time and make it one of the biggest business centres.