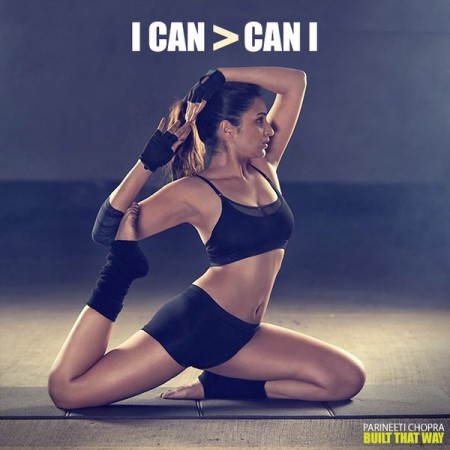 It looks like the first cast member of the fourth instalment of the most anticipated film franchise "Dhoom" has been finalised. According to reports, Parineeti Chopra has hinted that she is working in "Dhoom 4".
In January, reports were doing the rounds that Parineeti has bagged a role in Yash Raj Films' "Dhoom 4", which might also feature Hrithik Roshan. According to a Filmfare report, Parineeti's new slim avatar has made her an apt choice for the role in the film.
When asked about the same during a brand launch in Mumbai, Parineeti told NDTV that she has finally found a script and will soon make an official announcement.
"I have finally found the script that I have been looking for. And I am quite excited about it. Hopefully, we will announce the film in a week's time," Parineeti told NDTV.
Another report suggested that her recent transformation was for the fourth instalment of the film. Though the actress maintained that her new svelte figure was only because she wanted to look her best, sources told The Asian Age that it was all for "Dhoom 4".
Parineeti was offered several roles, but the actress was saving herself for her grand role — that of the female lead in "Dhoom 4," The Asian Age reports.
"Producer Aditya Chopra has sounded her out about the role in Dhoom 4. As seen in the franchise so far, the role would be sexy — kind of a cross between Aishwarya Rai in Dhoom 2 and Katrina Kaif in Dhoom 3," the source added.
While the female lead is almost confirmed, the speculation around the lead actor is still doing the rounds. Several names, including Amitabh Bachchan, Prabhas and Hrithik, have emerged for the lead actor's name, but there has been no official announcement regarding the same.