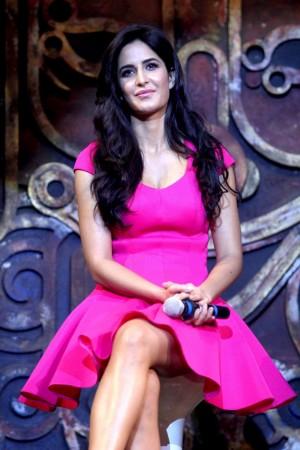 Katrina Kaif tops the list of the most searched celebrities on the internet in India in the fourth quarter of the year 2013, while her ex-beau Salman Khan made it to the second spot, despite having no release last year.
Katrina had only one release - "Dhoom 3" - last year but due to the film's promotions and its box office collection records, she was in news. She also made it to the headlines because of her affair with Ranbir Kapoor.
While, Aamir Khan and Katrina starrer "Dhoom 3" was the most popular mobile video search term in the last quarter, ahead of Katrina and Salman, Vuclip said in a release. Vuclip, a mobile video and media company, had released a report on the most significant trends in 2013 in India, with regards to mobile video.
"2013 brought a major revolution in democratizing access to mobile video for the masses. While it used to be available to only the elite few with smartphones and on high-quality networks, now innovations in technology, as well as pricing have changed the game. Emerging markets like India are at the forefront of the mobile video revolution," said Nickhil Jakatdar, CEO, Vuclip.
"I expect 2014 to bring even more excitement and passion from consumers around the world for mobile video. We are already starting to see tremendous shifts in the Middle East and throughout Southeast Asia. Stay tuned!" he added.
The mobile video company had released the most searched list last year too. Salman was at the first position last year, followed by Katrina.
Here is the list of top five searched terms in India during October-December:
1. Dhoom 3
2. Katrina Kaif
3. Salman Khan
4. Cricket
5. Gossip