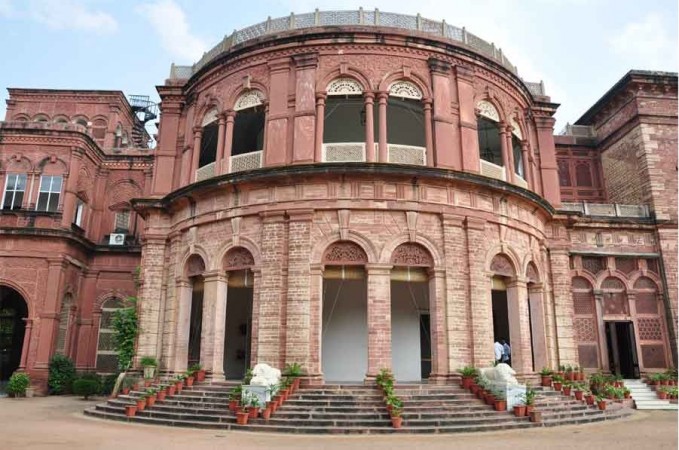 Firing a fresh salvo at beleaguered Rajasthan chief minister Vasundhara Raje, the Congress has accused her and former IPL commissioner Lalit Modi of converting the Dholpur Palace into a high-end private luxury hotel, despite knowing it was government property.
"Niyant Private Limited, owned by Raje, her son Dushyant Singh, daughter-in-law Niharaika Singh and Lalit Modi, has taken possession of a Rajasthan government property, converted it into a private high-end luxury hotel and invested over Rs.100 crore... A joint venture company is running Niyant Heritage Private Properties Limited, which is running Dholpur Palace," IANS quoted Ramesh as saying.
To buttress his claim, he produced documents and said the Dholpur royal family never owned the property and that it always belonged to the government. He added that Raje and her husband had also said once that the property belonged to the government.
"We sadly have to state that Vasundhara Raje's husband in 1980 made a statement saying Dholpur Palace belongs to the government," Ramesh said.
"Even Vasundhara Raje herself had admitted this fact that Dholpur property was owned by the government of Rajasthan," he added.
He further accused both Raje and "fugitive" Modi of converting the government property into a personal asset.
The Bharatiya Janata Party was quick to dismiss Ramesh's allegations as 'baseless'.
"Jairam Ramesh, who considers himself among the senior most Congress leaders, has made baseless and ignorant allegations against the Chief Minister and her family," the party said at a media briefing in Jaipur, reports ANI.
Raje is being targeted ever since it was reportedly widely by the media that she signed a secret affidavit supporting Lalit Modi's immigration appeal during a trip to London in August 2011. The demand for her resignation got intense after a seven-page document that carried her signature was revealed.
After outrightly rejecting knowledge of any such document, she later admitted it.
The Congress has also been demanding External Affairs Minister Sushma Swaraj's resignation for helping Modi in seeking travel papers to fly to Portugal from London in 2014.
Her claim that she helped him on "humanitarian grounds" as his consent was needed for his wife's surgery has not stopped the Congress from clamouring for her resignation on moral grounds.