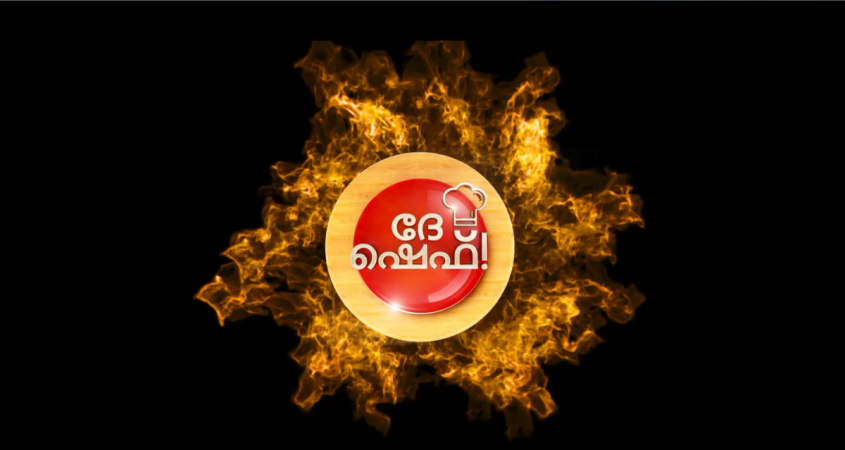 Mega cooking reality show "Dhe Chef", aired on entertainment channel Mazhavil Manorama, is one of the top rated shows in Malayalam television. The show, launched by actor Dileep, is similar to popular cookery show MasterChef and tests the culinary skills of 20 contestants with many time restriction tasks, pressure tests as well as twists in every rounds.
Friday's (15 January) episode showed the first elimination round of the reality show that began on 27 November and four contestants got eliminated. The contestants, who got eliminated are Adrash, Abdul Rahman, Dhaneesh and Simy.
Joshy has been ranked top among the 20 contestants with 74 marks, followed by Indira with 68 points and Shameem and Ashgar with a score of 67. The other top participants of the show are Lijo, Anita and Heena, who have scored more than 60 points.
Many celebrities have attended "Dhe Chef" before and actor-director Nadhirshah will grace Saturday's episode of the show. From the episode's promo video, it is understood that the contestants will be asked to make Kerala steam cake (puttu). It has to be noted that Nadhirshah and Dileep are the owners of a restaurant named "Dhe Puttu", where a variety of steam cakes are available.
"Dhe Chef" aired on every Friday, Saturday and Sunday between 8.30pm and 9.30pm on Mazhavil Manorama, is hosted by RJ Mathukutty and actress Jewel Mary. The contestants are judged by Chef Pradeep, Amrit and Anjali. The winner of the show will be given a cash prize of Rs 50 lakh.
Watch "Dhe Chef" Saturday episode promo here:
പുട്ടിൻെറ പണിയുമായി നാദിർഷനവ്യയ്ക്ക് കല്ല്യാണാലോചനയുമായിട്ടാണോ നാദിർഷ വന്നിരിക്കുന്നത് ദേ ഷെഫിൻെറ വേദിയിൽ നാദിർഷ... നാളെ രാത്രി 8.30ന്.. മഴവിൽ മനോരമയിൽ...Nadirsha in Dhe Chef Kitchen... on Saturday @ 8.30pm... only on Mazhavil Manorama

Posted by Mazhavil Manorama on Friday, January 15, 2016
Check out the score board of "Dhe Che" contestants here:
| | |
| --- | --- |
| Contestants | Score |
| Joshy | 74 |
| Indira | 68 |
| Shameem | 67 |
| Asgar | 67 |
| Lijo | 66 |
| Anita | 61 |
| Heena | 61 |
| Mahima | 59 |
| Dilrupa | 59 |
| Joison | 59 |
| Shaila | 57 |
| Nataraj | 56 |
| Navya | 51 |
| Sreelekshmi | 49 |
| Jabin | 47 |
| Jose | 45 |
| Simi | 41 |
| Adarsh | 40 |
| Dhaneesh | 36 |
| Abdul | 36 |