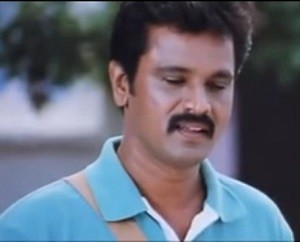 Actor-director Cheran was emotional over his daughter's return and thanked the judiciary as well as the media.
"It is not just my victory. This is a victory for every parent and every woman," Cheran was quoted as saying by The Times of India.
On Wednesday (21 August), Cheran's daughter Dhamini, who was staying with Velankanni school principal for 15-day counselling, was brought to the High Court in Chennai. Dhamini appeared before the bench comprising of Justice V Dhanapalan and Justice CT Selvam and stated that she wanted to go with her parents.
Following her statement, the counsel of petitioner Eswari Ammal (mother of Dhamini's lover Chandrasekhar) filed an affidavit stating that the girl is under pressure and needed psychological counselling.
However, the bench rejected the petition and ruled that Dhamini has the right to make her own decisions and choose to go with the family of her choice. It has to be recalled that Dhamini had earlier told the court that she wanted to stay with her boyfriend's family. But the court allowed her to stay at her school correspondent's home for two weeks.
When the case came up for hearing on Wednesday, Dhamini insisted that she wanted to stay with her parents. The court passed the order in her favour.
Later, Cheran came out and prostrated outside the court premises. He told reporters that his daughter's decision to go with her parents is her sole decision. "High court has dismissed the case against my daughter. She has now realised her mistake, and her decision was taken in clear conscience. I thank the judiciary, media and the hundreds of people who sent emails supporting me," he said, according to the news daily.
Cheran's friends from the film industry including directors Ameer and Karu Palaniappan ushered Dhamini away from the media glare.