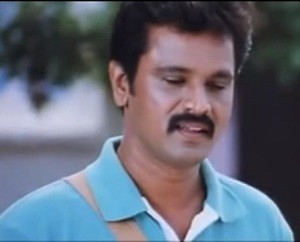 Actor-director Cheran's daughter, who wanted to stay with her boyfriend's family, has reportedly had a change of mind and wants to go with her father.
Dhamini was in love with Chandrasekhar, a former assistant to Cheran, and wanted to marry him. Cheran, who is known for making soft-romantic films, initially approved of their love affair but was later opposed to it citing that Chadru is not a genuine person and his family has a history of extortion. In a shocking turn of events, Dhamini filed a police complaint against her father alleging that he is threatening her lover.
Following this, Cheran met the Chennai city police commissioner and sought action against Chandru. Acting on his complaint, police arrested Chandru but was later sent home. Dhamini was sent to senior counsel N.G.R. Prasad's house for a day. When the case came up for hearing the next day (6 August), she was asked to stay at her school correspondent's home for 15-day counselling.
Both Chandru's family and Dhamini's parents had appealed for the custody of Dhamini. The 20-year-old college student of MOP Vaishnav College has the right to take a final call on whether she wants to go with her parents or live with her lover's family.
The hearing in the case is taking place at the Madras High Court today (21 August). According to a report on Behindwoods.com, Dhamini who wanted to stay with her lover's family has had a change of mind and reportedly told the court that she prefers to go with her father.
Once the judgement is made, it will be known whether Dhamini moves back with her parents. The Behindwoods.com report stated that the case might end up in Cheran's favour and he might take his daughter with him.