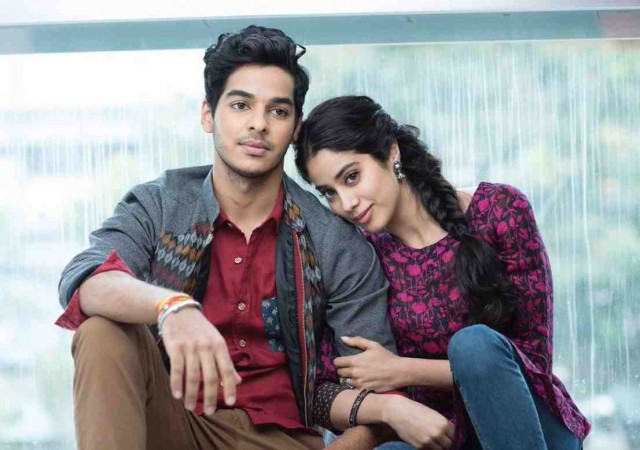 The makers of Janhvi Kapoor's debut movie Dhadak have banned mobile phones on the sets of the film after some pictures and videos got leaked online.
A couple of clips and photos of Janhvi and Ishaan Khatter got leaked online and soon went viral on social media. The makers of Dhadak are very disappointed with this incident and have issued a no-phone policy on the sets of Dhadak.
"When the team found out about the leaked videos on Saturday night, it promptly reached out to Instagram Help Centre and managed to pull one of them down. But it was too late to block the other one, as it had been circulated widely by Janhvi and Ishaan's fan clubs by then. The video was from the Jaipur schedule of Dhadak that took place a few months ago," Mid-Day quoted a source as saying.
The report stated that all the unit members of the film have been instructed to submit their mobile phones before entering the set, and arrangements to keep fans away from the sets are also being made. The pictures and videos that were leaked online were apparently captured by fans.
Quoting another source, the report also said that director Shashank Khaitan strictly wants to keep the looks of Janhvi and Ishaan under the wraps in order to keep the curiosity among people alive.
"It's unfortunate that people leak footage. We can only do so much to protect our product, but with outdoor schedules, it is difficult for us. Everyone around has a camera phone. Kis kis ko roke? It would be nice if people were more supportive." The publication quoted the director as saying.
Primarily, two different sequences from Dhadak were leaked online. In the first sequence, Janhvi was seen in a yellow dress along with Ishaan in casuals on a river bank. And in another instance, Janhvi's saree-clad pictures were out on social media.