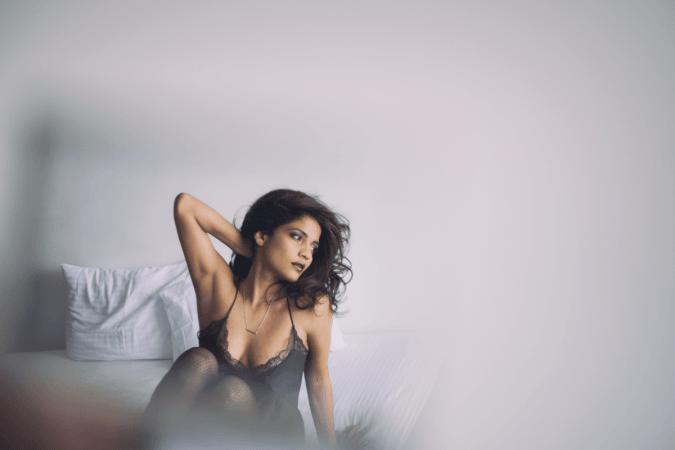 Priyanka Bose, who appeared in the Tanishq ad that broke the stereotype in 2013 by showing a dusky bride, now plays an important role in the Oscar 2017 nominated film Lion. Bose, who plays the role of Kamla Munshi, the biological mother of Dev Patel's character Saroo Brierley in the film, said the script of Lion was the finest she had read until now.
Also Read: Check out the complete nomination list of Oscars 2017
"The script was the finest I have ever had the pleasure of reading. Then meeting Garth sealed that desire for me. The story in itself is so unique and hopeful and I suppose at that time I needed to experience that," Bose told International Business Times India.

Talking about her role in the film and how she prepared for it, she shares, "I have to listen to Garth. After all the director had spent more time with the story, cooking it. Had met Kamala, spent time with Saroo. There was so much research involved. Garth intuitively understood how to work with me and nourished me with all the details. I had to come and just fill in the nuances and hopefully do justice to Kamala's spirit."
Ask her about her experience working with Hollywood actors Dev Patel and Nicole Kidman, she shares, "I only worked with Sunny Pawar (young Saroo), Abhishek Bharate (Saroo's biological brother) and Dev Patel. Even though Nicole's role is parallel to mine, we were hugely connected. That was the world Garth created in their own orbit."
Bose also congratulated her co-star Dev Patel for the Oscar nomination and said, "It is his breakthrough performance. It is very well deserved."
Talking about working in Bollywood she says, "Not the right screenplay or the team perhaps. I am open to things now and going with the flow. I do not know what Bollywood is. I am interested in the Indian film industry and I love the business. Wherever work takes me, I will go."