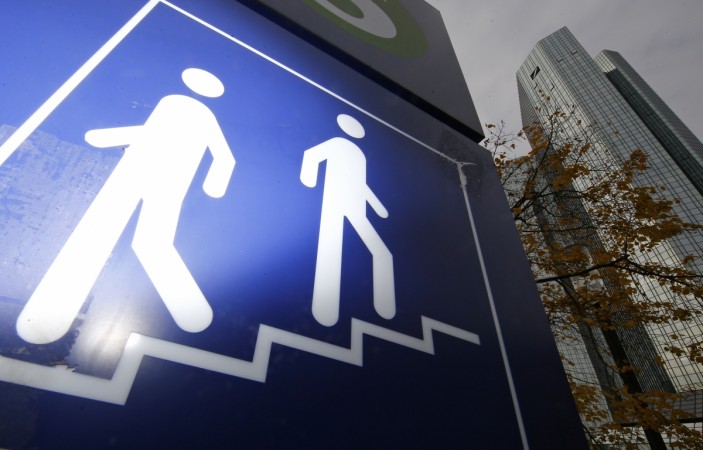 German-based Deutsche Bank is reportedly looking to announce a major reduction in 2015 bonuses for its employees, as the bank estimates to post a record loss for the year on account of write-downs, litigation charges, restructuring costs and difficult trading conditions.
The global banker has already informed individual divisions the bonuses would be lower by at least 25-30% for the year.
"For staff, 2015 will be very likely one of the worst years ever," a Deutsche Bank manager told Reuters.
The bank's compensation has remained unchanged for the past five years. It handed out "38.5-40 cents to staff for every euro in revenues."
"All employees paid above union-negotiated collective wage agreements, such as investment bankers, would be affected," said another person close to the developments.
On 1 July, the bank's newly appointed CEO John Cryan cautioned employees "not to expect only sweetness and light in the coming months."
Cryan added that employees "must repair a reputation damaged by misconduct".
Announcing the bank's new strategy in October last year and laying off 9,000 people, he said bonuses would be trimmed as the staff are required to "to share something of the burden" of the losses.
Deutsche Bank estimates to post a net loss of about €6.7 billion ($7.26 billion) for the calendar year 2015. The loss estimate by the bank has raised concerns that it might require additional capital to improve its finances.
Earlier, the bank had said that it was looking to increase the fixed component in employee compensation, while making bonus payments "depend" on employee performance as well as the bank's income.
Deutsche Bank is contemplating to hand out "some extra money" to the top performers in order to retain them, as a cut in bonuses may lead to employee exits, sources said.