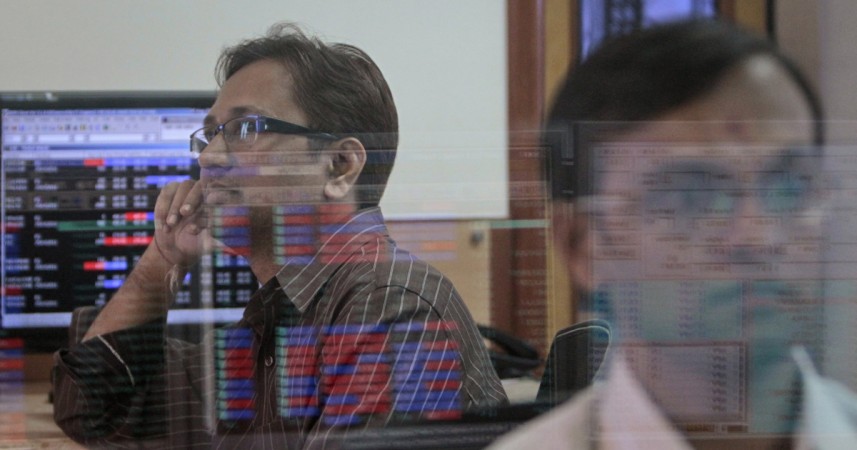 German-based financial services firm Deutsche Bank has joined others in downgrading the outlook of benchmark Sensex index. The brokerage now sees Sensex reaching 31,000 by year-end from an earlier estimate of 33,000.
The bank cites absence of positive environment for foreign inflows and "earnings cuts" in the past two quarters as the main reasons for the lower performance.
"While US Fed rate hike concerns and global bond volatility should lead to a more muted and uncertain environment for foreign inflows, the domestic macro environment appears to be on an improving trajectory," Deutsche Bank told The Economic Times.
However, the brokerage said that the country will not be vulnerable to global volatility in the second half of this year.
It expects the country to perform better compared to other emerging market countries due to improvement in domestic economic fundamentals, increase in government spending and ceasing earnings downgrades.
"While we continue to maintain our constructive outlook on Indian equities, we trim our December, 2015 Sensex target to 31,000 from 33,000 premised on a more muted environment for foreign inflows and earnings cuts in preceding two quarters," Deutsche Bank said.
Government spending has posted a significant growth in April this year, with its planned capital expenditure increasing by 105% to ₹110 billion.
"If the spending momentum continues at the current pace, it would have a strong and visible impact on macro-economic data," the report said.
Other foreign brokerages such as Citi, HSBC and UBS have also turned slightly bearish on the Indian stock markets recently, citing slow pace of reforms, weak corporate earnings, less scope for interest rate cuts and deficient monsoon rainfall.
Investment banker Citibank has revised its December 2015 Sensex target to 32,000 from the earlier forecast of 33,000.
In May, HSBC has cut the outlook for Indian stocks to 'underweight' from 'overweight', choosing to stay away from the markets at current levels and re-enter after a decline of 10%.
HSBC slashed the December Sensex target to 26,900 from 30,100.
Last month, UBS had also cut the year-end target for Nifty to 9,200 from 9,600 citing weak corporate earnings outlook.