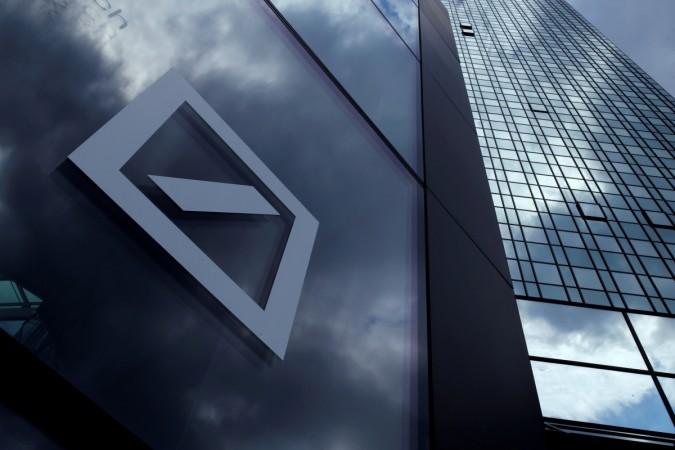 Deutsche Bank AG said on Friday that it agreed to pay $7.2 billion -- $3.1 billion in penalty and $4.1 billion in consumer relief -- to settle a years-long mortgage-backed securities claims with the US Justice Department.
The settlement was reached after months of negotiation between the bank and the US administration, which had earlier asked the German bank to pay $14 billion total to resolve the issues.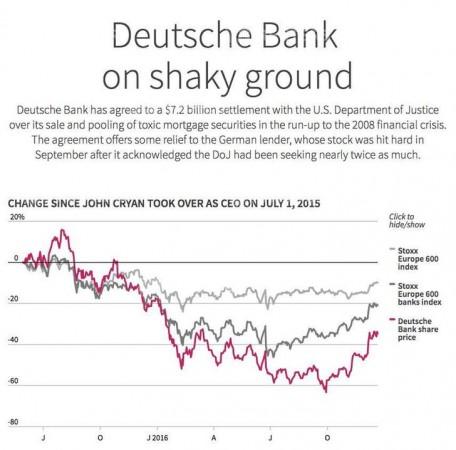 The charges against the bank relate to several claims filed by individuals, companies and regulators in the aftermath of the 2008 subprime crisis alleging that Deutsche Bank wrongly sold subprime loans and manipulated foreign exchange rates or gold and silver prices. In addition, the bank also faced lawsuits over rigging benchmarks Libor and Euribor rates to set the price of mortgages and derivatives.
In 2013, the bank had agreed to pay $1.9 billion to settle all allegations that it defrauded US government-controlled Fannie Mae and Freddie Mac -- America's biggest providers of housing finance -- into buying $14.2 billion in mortgage-backed securities before the 2008 financial crisis.
As the earning season is set to start in a week's time in January, Deutsche Bank is expected to take a roughly $1.17 billion in pre-tax charges this quarter as a result of the penalty of $3.1 billion. The bank said any impact of what it would pay in consumer relief may be less immediate and could lead to less solid consequences because $4.1 billion is to be paid out over at least five years.
In a separate announcement on Friday, Credit Suisse Group AG said it also resolved a related probe with the US Justice Department for $5.28 billion. The Swiss bank will pay a $2.48 billion civil penalty and $2.8 billion in relief for homeowners and communities hit by the collapse in home prices after the 2008 financial crisis.
The lender will take a pre-tax charge of about $2 billion in addition to its existing reserves during the fourth quarter.
According to the Wall Street Journal, "the dramatic back-to-back announcements show the urgency among senior Obama appointees in the Justice Department to resolve the outstanding probes of pre-crisis conduct at major banks before those officials leave office in mid-January. Part of the rush stems from a great deal of uncertainty about how a Trump administration might pursue, settle or drop the remaining probes, according to people familiar with the discussions."