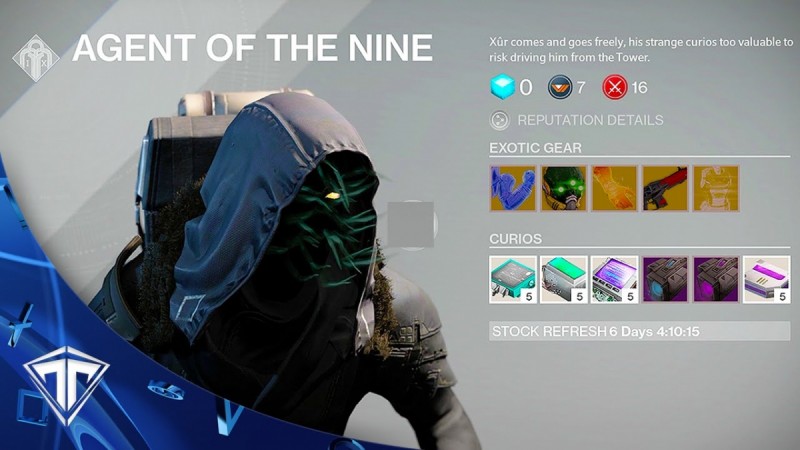 Bungie's Destiny has been in news for a while for several reasons, the most recent one reports of the servers remaining shut down for maintenance. But the servers are up again, just in time for the weekly visit of Xur, the exotic weapons and items dealer.
As far as the weapons and items for the week are concerned, Xur does not disappoint. Xur is selling the Exotic Warlock armour Purifier Robes for 13 Strange Coins, which will allow players to blind opponents when using Radiance to resurrect themselves.
Apart from that, other exotic gear from Xur for the week includes Eternal Warrior (Exotic Titan helm) and Crest of Alpha Lupi (Exotic Hunter helm) for 13 Strange Coins each.
That's not all. There's also the Exotic fusion rifle Plan C which is being sold for 17 Strange Coins. Players can also try their hands out on other Exotic helms, thanks to the engrams that are being sold for 23 Motes of Light.
As usual, you can find Xur in the Tower's Lounge area where he will stay till 12 July.
Stay tuned for more updates!
[Source: Gamingbolt]